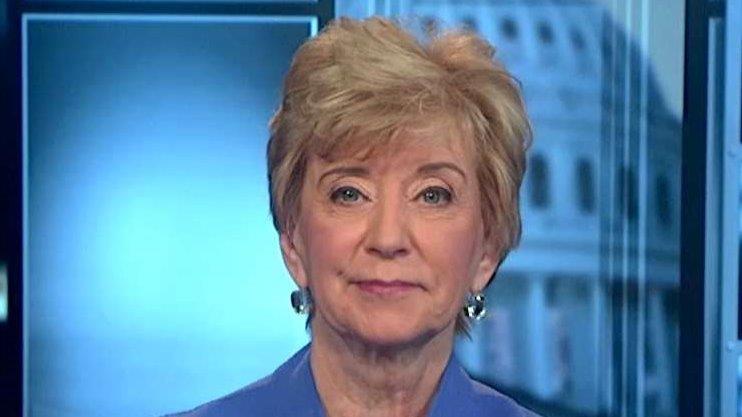 U.S. Small Business Administrator Linda McMahon says she's eagerly waiting on President Trump to deliver on his promise of comprehensive tax reform.
"I'd like to see tax cuts, but I'm anxious to see what the president's plan is for tax reform," she told the FOX Business Networks Neil Cavuto. "I have every confidence that he is going to do that and that it will have a positive impact on our businesses and our general economy."
Treasury Secretary Steven Mnuchin on Monday said an August deadline set by the administration to deliver a bill looks unlikely. Despite this, McMahon says small businesses are mainly concerned with starting, growing and developing businesses.
"What I'm hearing really from our small businesses is how they can grow and entrepreneurs who want to start businesses," she said.
Nevertheless, in her opinion, there is still a need for across the board sweeping legislation.
"I think we've shown in the past that tax cuts in many instances have added to an increase in revenue," she said, and pointed how tax increases drove out high income earners in her home state of Connecticut. "What we've done is reduced the tax base… and so I believe tax reform and tax reduction helps increase the tax base and therefore we grow the economy for that."