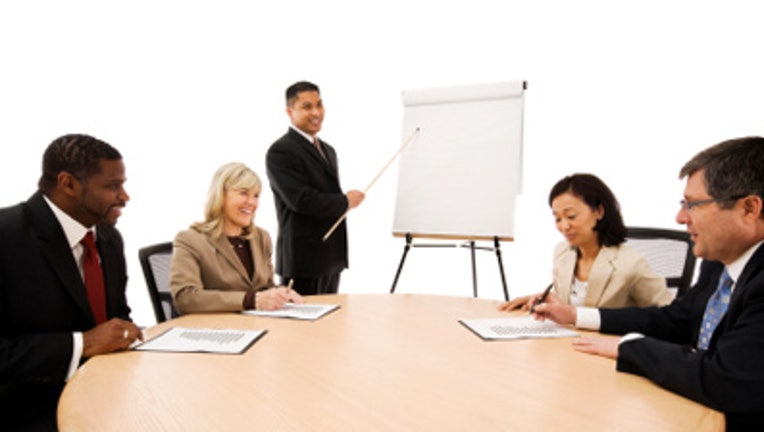 U.S. small-business confidence tumbled in November amid worries over sales growth and profits, but remained at levels consistent with an economy expanding at a moderate pace in the fourth quarter.
The National Federation of Independent Business said on Tuesday its Small Business Optimism Index fell 1.3 points to 94.8 last month. It said the index, while below its 42-year average, continued to signal the economy was "plodding" along.
Six of the index's 10 components declined last month, with the share of small-business owners expecting stronger sales volumes in the next few months falling five points. Retail sales have been essentially flat since August, and some economists have blamed higher rents for squeezing household budgets.
Against the weak sales backdrop, small-business owners showed little appetite to increase inventories. Efforts by businesses to whittle down stocks of unsold merchandise dragged on economic growth in the third quarter, with gross domestic product expanding by a 2.1 percent annual rate in the quarter.
Inventories are also likely to be a drag on fourth-quarter GDP, currently estimated around a 2 percent pace.
"With weak expectations for sales and business conditions, prospects for strong inventory investment are poor," the NFIB said.
Small businesses were also downbeat about profits, leading to a dip in the share of owners who believed that now was a good time to expand or increase capital spending.
Despite the gloomy mood, the survey's labor market indicators continued to suggest the jobs market was tightening, with an increase in the share of owners reporting difficulties finding qualified workers.
There were gains in the number of small businesses raising and planning to increase worker compensation.
While inflation pressures remain benign in the near term, the survey hinted at some pick-up. Twenty-three percent of owners said they planned to raise average prices in the next few months, up six points from October. Five percent reported that they planned to cut prices, up one point from the prior month.
(Reporting by Lucia Mutikani; Editing by Leslie Adler)