SAC to Hold Conference Call Wednesday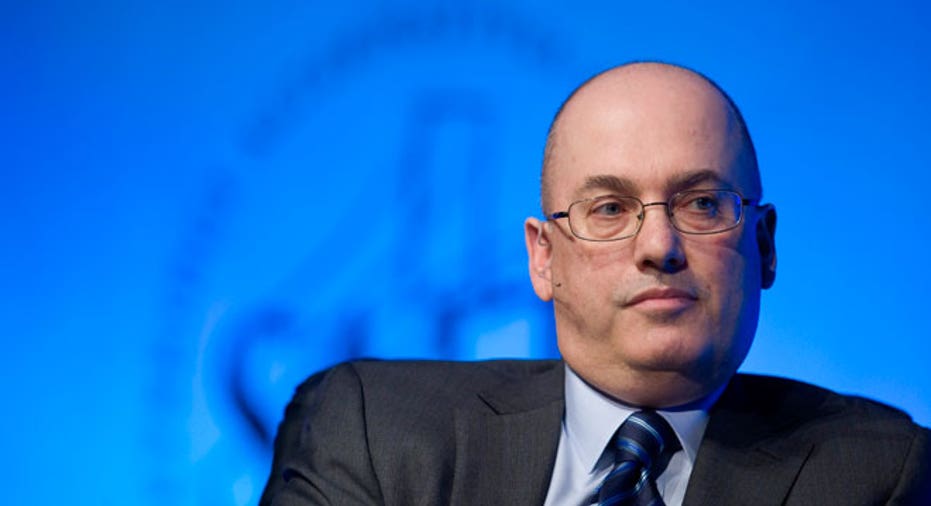 FOX Business has learned that SAC Capital Advisors will be holding a conference call with investors Wednesday, apparently to quell fears related to a sweeping federal insider trading probe that reportedly is focusing on SAC founder Steven A. Cohen.
FOX Business' Charlie Gasparino is reporting that Cohen is attempting to stop outflows of funds from the embattled hedge fund.
Cohen, who will reportedly participate in the call, has no plans to step down and the fund is in no immediate danger of closing, according to Gasparino.
Last week, federal prosecutors arrested a former portfolio manager of an SAC investment subsidiary and charged him with insider trading in what was described as the most lucrative scheme ever pulled off.
The manager, Mathew Martoma, is accused of gleaning illegal inside information to trade ahead of a negative drug trial report, reaping profits and avoided losses of $276 million for a fund under Cohen's broader supervision.
Cohen, a billionaire and one of the most high-profile U.S. hedge fund managers, was not named in the complaint but is described as "Portfolio Manager A," who was said to have collaborated with Martoma as trades were made using the illegal information.
SAC issued a statement on the day Martoma was arrested: "Mr. Cohen and SAC are confident that they have acted appropriately and will continue to cooperate with the government's inquiry."
Martoma is one of several former Cohen SAC employees to be ensnared in the government's probe of insider trading. Martoma has denied the charges and was released Monday on bail after a court appearance.