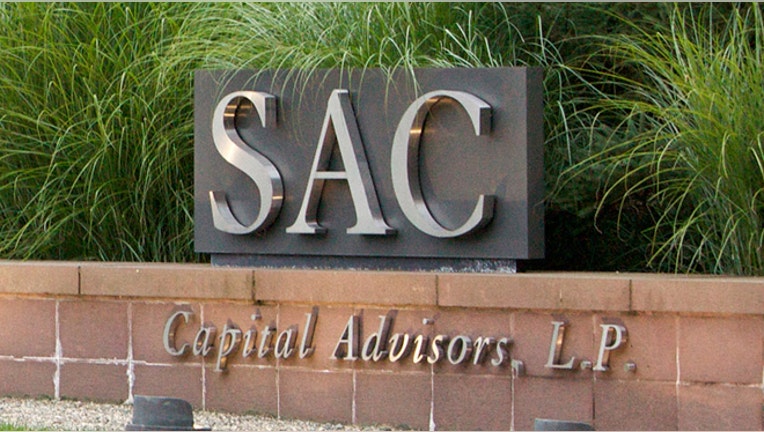 SAC Capital Advisors made a habit of recruiting and hiring portfolio managers and research analysts who could contribute to the firm's long-standing practice of insider trading, according to a criminal indictment unsealed Thursday against the powerful hedge fund.
The 41-page indictment, handed down by the U.S. Attorney's office in Manhattan, describes an institutionalized company mindset relentlessly focused on gaining "an edge" on its competitors, allegedly by obtaining and trading on inside information.
In particular, that institutionalized company mindset was emphasized during the recruiting and hiring process, prosecutors allege.
In a statement released Thursday to The Wall Street Journal, SAC Capital said it has "never encouraged, promoted or tolerated" insider-trading.
Clearly, that's not how prosecutors see it.
The indictment says SAC Capital and its various affiliated units repeatedly sought out and hired portfolio managers and research analysts whom SAC founder and owner Steven A. Cohen and his top managers believed could provide SAC with "an edge" based on recruits' "network of contacts" at public companies within the sectors in which the recruits specialized.
"The focus on hiring employees with such networks was not balanced by any corresponding effort to ensure that prospective SAC (portfolio managers and research analysts) did not use these contacts to obtain illegal inside information," the indictment states.
At least one SAC portfolio manager was allegedly hired despite warnings from a former employer that the recruit routinely used his contacts to obtain and trade on inside information.
Richard Lee, who managed a SAC fund focused on technology, was hired at SAC in April 2009 despite SAC's being told by a former co-worker of Lee's at another hedge fund that Lee was a part of that hedge fund's "insider trading group," according to the indictment.
SAC recruiters hired Lee over the warnings of SAC's lawyers, prosecutors said, adding that Lee allegedly wasted little time before trading on inside information once he began work at SAC.
Lee has pleaded guilty to criminal insider trading charges and was hit Thursday with civil charges filed by the Securities and Exchange Commission.
Share House in the Hamptons
The SAC indictment says recruiters employed in the Stamford, Conn., based firm's business development department sought out potential employees with deep contacts, both professional and personal, at publicly traded companies.
For example, an e-mail allegedly sent to Cohen related to a potential SAC employee described the candidate as "the guy who knows the quarters cold, has a share house in the Hamptons with the CFO of [a Fortune 100 industrial sector company] , tight with management."
The indictment notes that while SAC candidates were judged based on the breadth and depth of their contacts with employees at publicly traded companies, no mention was made during the hiring process of candidates' ethics, integrity and compliance, or whether the recruits were likely to use their contacts to cull inside information that would later be used to influence the firm's trading.
SAC, which once controlled about $14 billion in assets, faces four counts of securities fraud and one count of wire fraud stemming from what prosecutors described as a systemic business model that routinely employed insider trading from 1999 until 2010.
Cohen, a legendary Wall Street trader and prolific art collector, was not charged criminally Thursday, although he faces civil charges for allegedly looking the other way while insider trading was rampant at the firm he oversees.