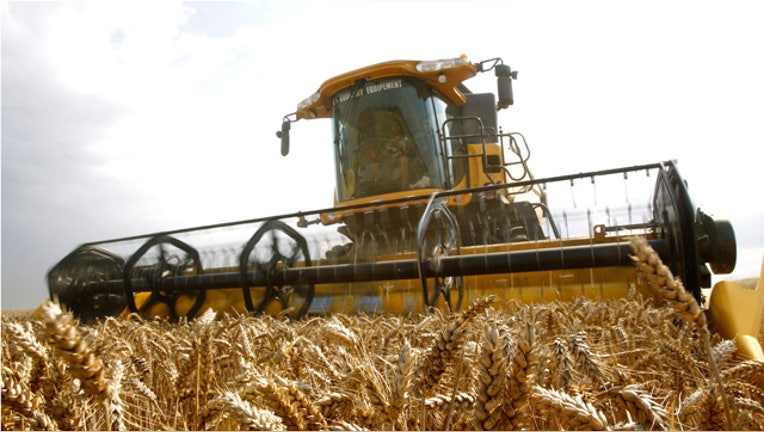 Russia retaliated against Western sanctions by banning imports of certain foods, although the impact will largely be felt outside the U.S.
The one-year import ban Moscow announced this week covers beef, poultry, fruit, vegetables and dairy shipped from the U.S., Canada, Norway, Australia and the European Union. Russia also said it's considering a ban on commercial flights from the U.S. and EU.
The move followed several rounds of economic sanctions that target Russian companies, including oil giant Rosneft and AK-47 maker Kalashnikov Concern.
Those sanctions have sapped U.S. trade with Russia, according to U.S. Commerce Department data. Exports to Russia fell 34% in June, while imports from Russian companies dropped 9.2%.
However, Russia represents only a small part of America's global trade, and the ban on food imports is unlikely to have major repercussions in the U.S. Research and analytics firm IHS anticipates that Russia's embargo will hardly affect U.S. grain exports and will have a minimal impact on livestock.
"The impact will be more significant for Russia than for any one of the mentioned trade partners, as Russia is threatening to shut out the majority of the world's major meat exporters," said Ryan Koory, an economist at IHS who covers livestock.
Koory noted that over the last three years, Russia has imported about 28% of its meat supplies.
"That said, Russian import bans are not unheard of. Russia has periodically imposed import restrictions on U.S. beef, pork and broiler meat for various reasons over the past five years," he explained.
For instance, Russia had already put a stop to U.S. poultry exports earlier this year, saying its decision was prompted by concerns over food safety. Poultry was America's top agricultural export to Russia in 2013. Russia also halted imports of beef last year.
U.S. broiler meat will see the biggest impact from the latest ban, Koory added.
Looking worldwide, the EU "will take the brunt of the meat ban." The growing tensions between Russia and EU countries could threaten a tepid economic recovery in Europe.
Meanwhile, Russia narrowly avoided the start of a technical recession in the second quarter. The International Monetary Fund has said $100 billion in capital could be taken out of Russia by the end of this year as investors exit the country.
"It is unfortunate that the biggest losers in this will be Russian consumers, who will pay more for their food now as well as in the long run," American Farm Bureau Federation President Bob Stallman said in a statement. "America's farmers and ranchers would have been more surprised if Russia's leaders had not announced bans and restrictions on food and agricultural imports."