Rubio Gambles on Florida Win; Is it Enough?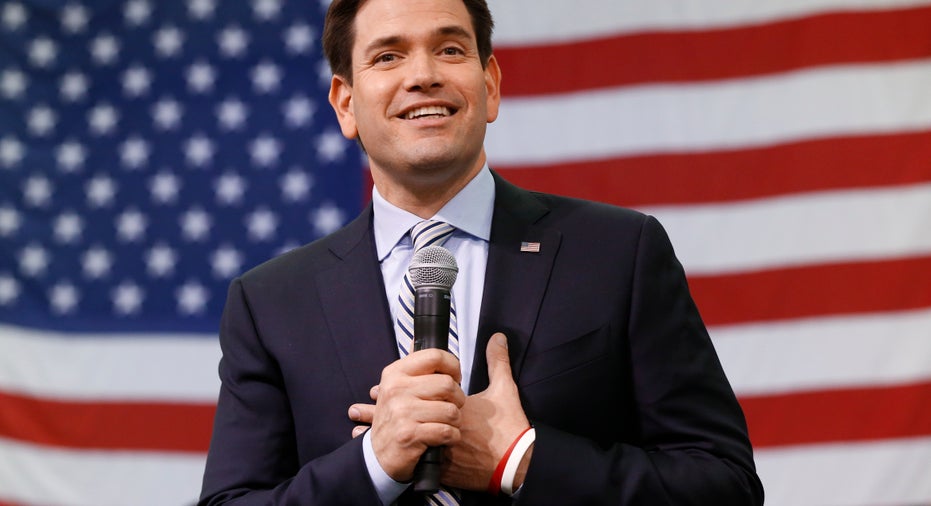 Florida Senator Marco Rubio is doubling down on his hometown state by vigorously campaigning there all this week. Over the weekend, Rubio had a disappointing showing on Super Saturday with third and fourth place finishes. He won the Puerto Rico primary on Sunday, his second win of the election season, but it hasn't done much to boost his standing.
"Seriously Puerto Rico will not provide any momentum for Marco Rubio, but the thing about this Republican race is that it is so weird; We have never seen anything like it before," said Stephen Craig, a political science professor at the University of Florida.
"If Rubio can't win Florida, he is dead meat. The question is whether winning Florida would be enough."
According to a recent Quinnipiac University poll, Rubio trails Trump by 16% in Florida, with 28% support from likely Republican primary voters compared to Trump's 44%.
Before the winner- take-all primary on March 15, GOP candidates must win the Tuesday presidential contests in the states of Hawaii, Mississippi, Michigan and Idaho.
Craig says there are no indicators at this point that suggest Rubio can't turn the race in a new direction, however with the shift to new battleground states, he says Ohio Governor John Kasich "could be more of a threat to him than [Texas Senator] Ted Cruz."
In a new Monmouth University poll, GOP frontrunner Donald Trump ranks first place among Republican primary voters in Michigan with 36%, while Cruz and Kasich are vying for second place. Cruz has 23%, close behind is Kasich with 21% and Rubio comes in fourth with 13%.
In a recent American Research Group (ARG) poll, however, Governor Kasich pulls ahead of Trump in Michigan. The survey conducted March 4-5 shows Kasich with 33% compared to Trump's 31% support among GOP primary voters in the Great Lakes State. This is a dramatic shift from the February poll, where Kasich had 17% compared to Trump with 35%.
"Let's wait and see if Kasich can emerge in the Midwest, and certainly with Ohio coming up he could have a chance," said Craig. "If Trump wins Michigan that will set him up well for March 15."
On Sunday during a campaign rally in Idaho Falls, Rubio asked the crowd of nearly a thousand people for their help on Tuesday.
"It's crunch time here. I need to win," said Rubio. He went on to tell supporters he is the conservative candidate that can actually win the presidency: "I'm the only one left who can unite us."
As the Rubio campaign zeroes in on the Sunshine State, Craig says there is no guarantee for a home state advantage or that Rubio's strong endorsements will actually help.
"Florida is definitive; If Rubio loses I don't see how he has any credibility if he can't win in Florida. If he does win in Florida, I still don't think he has much unless he wins one of these big states somewhere else," said Craig. "Florida Republicans want their vote to count so if he looks like he is dead meat, why waste your vote on him?"
Rubio was scheduled to hold a rally in Tampa, Florida Monday at 5 p.m. ET.