Romney Taps Ryan as Vice Presidential Running Mate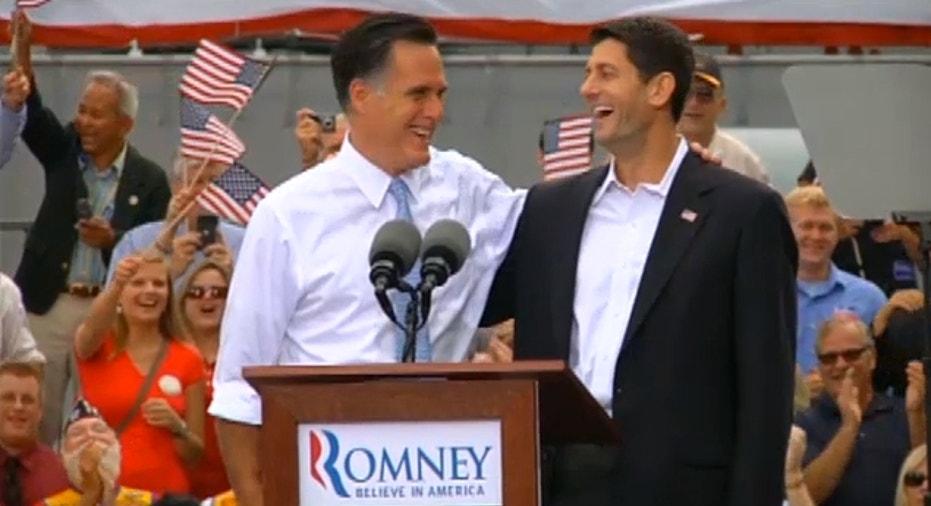 Mitt Romney has selected Wisconsin Rep. Paul Ryan as his running mate, choosing a political rising star long favored by the American business community because of his views on taxes and budget priorities.
Ryan, 42, comes from a Midwest swing state and has been touted as a "safe" political choice by pundits. He is likely to get a warm reception from the business community, as well, since, as head of the powerful House Budget Committee, he has consistently steered legislation that limits corporate taxation and curbs government spending. Indeed, his proposals to overhaul Medicare and Social Security have added healthy measures of privatization that many in the business community and financial markets have been advocating.
Also, Ryan, a key figure in the Republican's Young Guns movement, has been a strong proponent of allowing companies to avoid double taxation on profits earned overseas – and issue shared by business leaders of both political parties. And he has been a vocal proponent of the appeal of President Barack Obama's health-care law.
However, Ryan recently has been promoting his independence from so-called Big Business. In an op-ed piece in the Financial Times last month, he criticized President Obama for being too close to business in the form of his grants and promotion of money-losing clean-energy companies.
"The protection of big business remains a common thread in Mr. Obama's policies, which have come at the expense of the consumer, the taxpayer and the entrepreneur. A growing coalition of reformers — rooted in citizen movements across the political spectrum — reject this pernicious crony capitalism," Ryan wrote.
But he was also critical of his own party when it came to business relationships.
"Both political parties have fallen victim to 'partnership' with large and well-connected companies, especially in energy, housing, finance and healthcare. Republicans have been guilty of confusing our pro-market principles with pro-entrenched business policies," he wrote in the Financial Times piece.
Not everyone on the right has embraced Ryan. Notably, some free-market libertarians have been critical of his work on the Budget Committee, saying he has not gone far enough in limiting the size of government and cutting taxes.
But there has been virtually no criticism of Ryan's policies in the past from major business groups like the Chamber of Commerce or the National Federation of Independent Business.