Rod Rosenstein: 3 Things to Know About the Career Prosecutor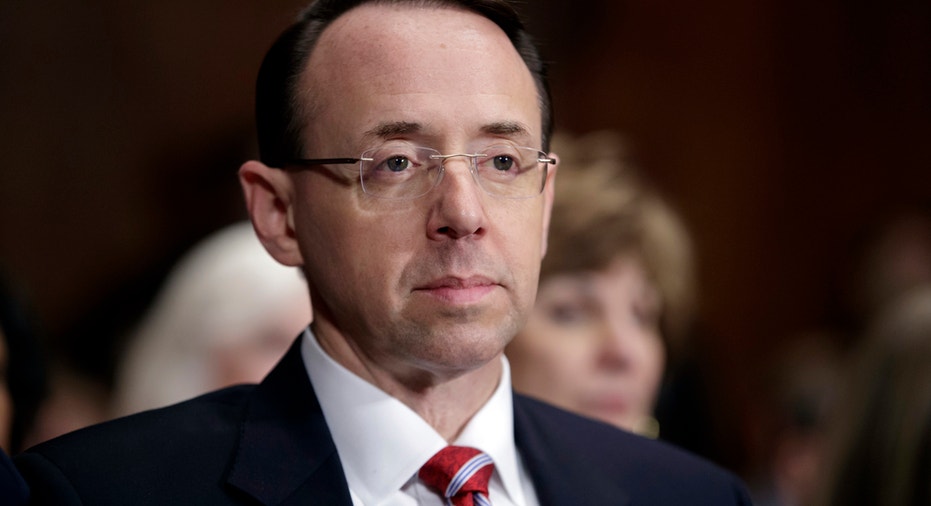 While the debate continues between Republicans and Democrats on Capitol Hill as to whether the Trump administration made the right decision in firing FBI Director James B. Comey, it was Deputy Attorney General Rod Rosenstein who penned the letter recommending the firing.
"The way the Director handled the conclusion of the [Hillary Clinton] email investigation was wrong. As a result, the FBI is unlikely to regain public and Congressional trust until it has a Director who understands the gravity of the mistakes and pledges never to repeat them. Having refused to admit his errors, the Director cannot be expected to implement the necessary corrective actions," Rosenstein wrote in a memo released by the White House Tuesday.
Here is what you need to know about Rosenstein.
His Appointment
Rosenstein, nominated by President Trump in January, was confirmed by the Senate as deputy attorney general last month, in a nearly unanimous vote, 94-6. Six Democrats voted against his confirmation, stating they would not support him unless he agreed to appoint an independent, special prosecutor to lead the probe into Russian interference in the U.S. election. Rosenstein, during his confirmation hearing, said he couldn't make any promises on that front until he was fully briefed on the situation.
He is in Charge of the Russia Investigation
Rosenstein's boss, Attorney General Jeff Sessions, recused himself in March from investigations of Russian interference in the U.S. election and Russian ties to the Trump administration, leaving the deputy secretary general in charge of deciding the course of action. Sessions recused himself after disclosing he had contact with Russian officials during the election, details he left out during his testimony before Congress.
His Career
Rosenstein, 52, previously served as the top federal prosecutor for the state of Maryland, appointed by President George W. Bush in 2005. He served in that position under the Obama administration until his recent promotion. He worked with the Department of Justice and the attorney's office for 26 years.
Throughout his tenure, Rosenstein has also been a part of several high-profile probes, including the Whitewater investigation that led to the impeachment of then President Bill Clinton. He was also part of the 2012 federal investigation into a sensitive leak case involving retired Marine General James Cartwright, who pled guilty last year to lying to the FBI about discussions he had with reporters related to Iran's nuclear program.