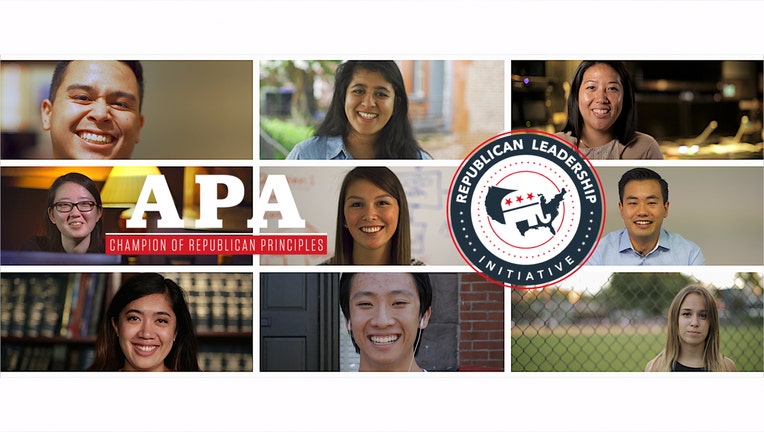 By 2055, Asians are projected to become the largest ethnic group in America, surpassing Hispanics, and will make up 38% of the foreign-born population by 2065, according to data from the Pew Research Center.
Unlike other ethnic groups, Asian Americans are less likely to formally align with a party, with almost half of them identifying as Independent and 27% of Millennials being 'undecided' in a 2014 Asian American and Pacific Islander Vote survey.
Historically, Asians have overwhelmingly supported the Democrats, but veered to the right in the 2014 midterm elections. Ahead of the 2016 election, the group is up for grabs, and the GOP is looking to capitalize on that.
In August, the Republican National Committee (RNC) launched the Republican Leadership Initiative (RLI) with a focus on Asian Pacific Americans to provide "a series of extensive training workshops to equip Asian Pacific American grassroots community leaders across the country with the skills needed to work as professional field organizers and community engagers."
The six-week training program in all 50 states and across a variety of ages will train volunteers in voter registration, voter engagement and conducting workshops.
And within Asian Pacific Americans, the RNC is making a big recruiting push for Millennials with a new YouTube advertisement. FOXBusiness.com obtained the first look at the video.
For Asian Millennials' the biggest concern is healthcare, which beat out the economy by 5 points according to a 2014 survey. The RNC can promote its narrative of replacing the Affordable Care Act to woo voting Asian Millennials.
For the RNC, it's about connecting with Asian voters and forming a bond with the fast-growing community that could help them succeed in 2016.
"Ever since 2013, we've been building relationships with the communities through our candidates. When they actively engage and build strong relationships with the community, Asian Americans come out to vote," says Ninio Fetalvo, press secretary for Asian American and Pacific Islander media for the RNC.
One Republican Representative who actively engaged the Asian community during her 2014 campaign was Barbara Comstock of Virginia. Taking advantage of Virginia's booming Asian population, Comstock attended Diwali (the Hindu festival of lights) events and went on to win her House seat.
Source: Comstock Campaign
And the GOP presidential field does include one candidate of Asian descent, Bobby Jindal. Jindal's campaign did not return multiple requests for comment on this story.
Already in this election, the GOP candidates have made headlines for their comments on Asian Americans. In August, Donald Trump made fun of Chinese business partners for broken English, and during the first Democratic debate on CNN, Mike Huckabee tweeted an Asian themed joke at Senator Bernie Sanders, which prompted widespread criticism of the former governor.
Hoping to take advantage of these kinds of comments to maintain their past popularity with Asian voters, K.J. Bagchi, the Director of Asian American and Pacific Islander Engagement at the Democratic National Committee (DNC) says "We make sure as the DNC that those messages are heard loud and clear by the Asian American community."
Fetalvo says "The RNC's focus is to engage the Asian American and Pacific Islander community in a real way, and it is up to the voters to pick the nominee out of our pool of candidates, who set their own agenda and messaging for their respective candidates."