Republican senator sounds alarm over US, China war: 'Conflict's already here'
China poses 'tremendous damage to our national interests,' Marco Rubio says
As the FBI backs up the U.S. Department of Energy's claim that the COVID-19 virus leaked from a lab in Wuhan, China, and approximately $2 trillion of American money rests in Chinese investments, Sen. Marco Rubio, R-Fla., has warned that "conflict is here."
"The question is whether the conflict becomes military conflict or armed conflict, but conflict's already here. It's happening every day in embassies around the world. It's happening every day here at home. Conflict is already here," the senator said Wednesday on "Mornings with Maria."
"Our hope is to create a geopolitical balance that protects our rights and prevents a war," he continued. "But the history of human nature tells us these things sometimes get out of control."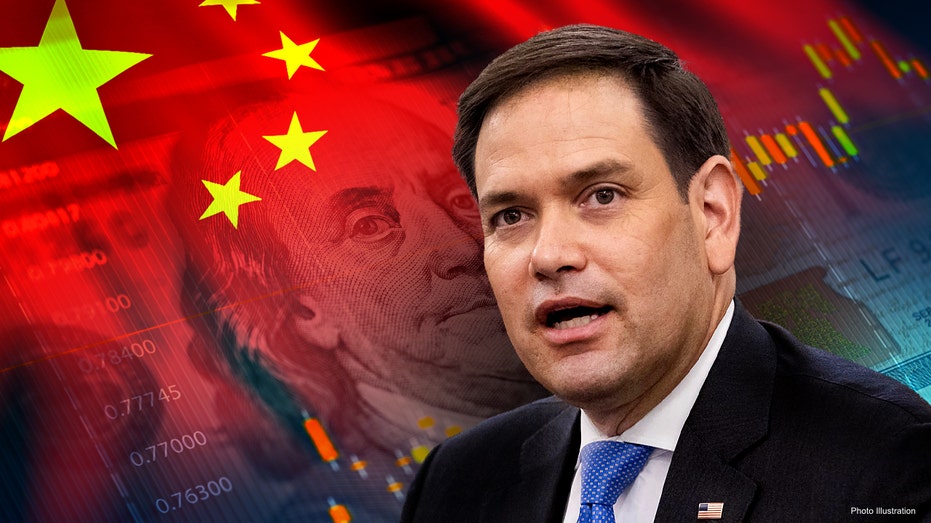 According to Rubio, the Chinese Communist Party (CCP) has remained incredibly strategic in how they infiltrate America's national security, posing "dangerous" national security threats while using science and technology to its advantage.
U.S. MANUFACTURERS URGE HOUSE SELECT COMMITTEE ON THE C.C.P. TO HELP AMERICAN BUSINESSES COMPETE WITH CHINA
Sharing the same assessment as FBI Director Christopher Wray, who admitted Tuesday evening on "Special Report with Bret Baier" that coronavirus "most likely" originated from a Chinese lab, Rubio called out China for "messing around" with viruses and also trying to dominate the global economy.
"What I think all the arrows point to is they're messing around with this stuff. It's dangerous stuff," the senator said.
He also referred to recent estimates which report about $2 trillion of U.S. investment money has been given to Chinese companies — allegedly some who have ties to the CCP and military development "designed to kill American soldiers."
"The biggest danger we face is the decision made by politicians in this country to put the interests of the global market and global free trade ahead of the interest of the United States of America and the American people. That's the biggest danger, and that continues to this day, and that's why you see behavior like this on outbound investment," Rubio said.
"Our hope is to create a geopolitical balance that protects our rights and prevents a war. But, the history of human nature tells us these things sometimes get out of control."
"The return on investment is so high, short-term profits, [but] tremendous damage to our national interest," he added.
Wall Street's interest in Chinese markets is "very powerful" and has "real influence," Rubio noted, that President Biden can't politically do anything about.
"All you have to do is look at the donation records from Wall Street, from the finance sector. Despite all the stuff out there that people may perceive, it leans heavily towards the Democratic Party," Rubio noted. "You can't balance those two things. They're in direct conflict."
The senator further warned that China is part of an "authoritarian bloc rising" with Russia, Iran and North Korea on board, and the global economy is "vulnerable to coercion."
"They don't play by any of the rules. Understand this, that we allowed them to basically do anything they wanted. We opened up our markets and said Chinese companies can do whatever they want in America, but we allowed them to restrict us over there. And we did it under this theory that when they got rich, they'd become just like us," Rubio detailed. "Well, they got rich and they're not like us, and they don't share our values and they don't share our commitment to playing by the rules."
Before the end of this decade, the vice chairman of the Senate Select Committee on Intelligence predicted, the world will watch China enter some kind of geopolitical conflict. He also pointed out he'd support removing China's most-favored-nation status when it comes to trade.
GET FOX BUSINESS ON THE GO BY CLICKING HERE