Report: Designs of Weapons Systems Breached by Chinese Hackers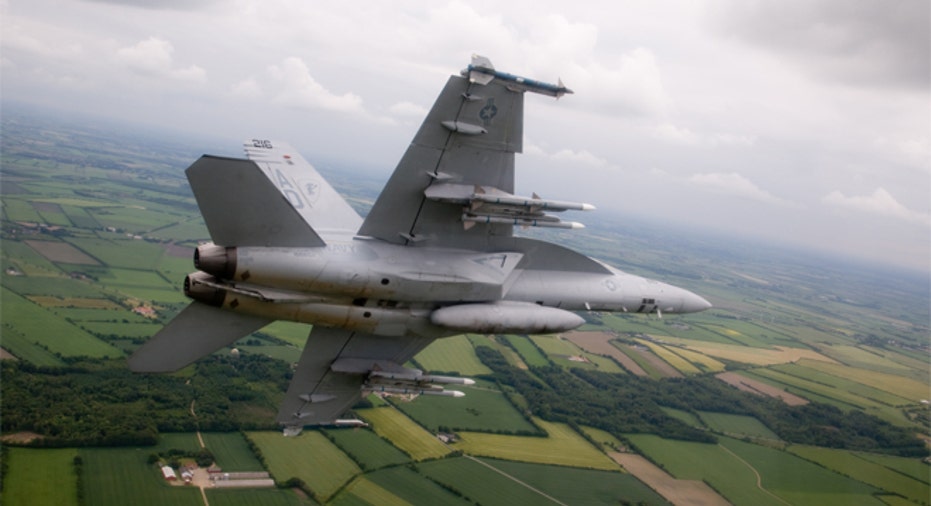 In a blow to the U.S. defense industry, Chinese hackers have reportedly stolen confidential details on highly-sensitive advanced weapons systems, including missile defenses, fighter jets and combat ships.
The disclosure highlights the serious threat posed in cyber space by China, which has been striving to narrow the gap between its military and that of America's.
"The breadth and depth" of China's efforts to target U.S. military secrets are "both astounding and troubling," Frank Cilluffo, director of George Washington University's Homeland Security Policy Institute, said in an email. "The implications go far beyond theft of intellectual property and economic security matters. They also have direct national-security implications."
Designs for more than two dozen major weapons systems were breached, The Washington Post reported, citing an undisclosed section of a confidential report prepared for the Pentagon by the Defense Science Board.
"In many cases, they don't know they've been hacked until the FBI comes knocking on their door," a senior military official told the Post. "This is billions of dollars of combat advantage for China. They've just saved themselves 25 years of research and development. It's nuts."
The report listed a slew of critical weapons systems that were breached, including the advanced Patriot missile system; THAAD, which is an Army system for shooting down ballistic missiles; the Navy's Aegis ballistic-missile defense system; the $1.4 trillion F-35 Joint Strike Fighter; the F/A-18 fighter jets; the  Navy's new Littoral Combat ship; the V-22 Osprey and the Black Hawk helicopter.
The systems are built by a range of top U.S. defense contractors, including Boeing (NYSE:BA), Lockheed Martin (NYSE:LMT), Northrop Grumman (NYSE:NOC) and Raytheon (NYSE:RTN).
"Raytheon and the government agencies it supports continue to see an increase in advanced persistent threats," Raytheon said in an emailed statement. "We continue to work collaboratively and are focused  on ensuring resilient defenses based on capabilities that are continuously evolving."
A spokesman from Falls Church, Va.-based Northrop said the company doesn't comment on "specific attacks" or breaches. However, Northrop said it does "acknowledge that we are experiencing greater numbers of attempts to penetrate our computer networks and we are vigilant about protecting our networks."
In an emailed statement, Lockheed said it has "made significant investments in countering cyber security threats and we remain confident in the integrity of our robust, multi-layered information systems security." The company said it uses "a disciplined incident response process to stop any attacks."
Boeing declined to comment.
"In addition to leapfrogging years of time and cost in R&D to accelerate their own weapons systems (which currently lag ours), the potential also exists to identify soft spots in U.S. systems that China or others can exploit in the future," said Cilluffo, who served as a Homeland Security adviser in the Bush Administration.
The apparent breach of critical weapons systems underscores why the White House has signaled a willingness to put more pressure on China about potential consequences of its cyber actions. China has denied charges that it conducts cyber espionage on U.S. companies and government agencies.
Last week a report indicated Chinese hackers who infiltrated Google (NASDAQ:GOOG) during the 2010 Aurora attacks gained access to a secret database with sensitive information on U.S. surveillance targets.
Separately, New York Gov. Andrew Cuomo launched a probe on Tuesday into the cyber threat facing insurers.
The New York State Department of Financial Services said it is seeking details on how insurers are protecting health and financial records, sending out 308 letters to insurers, including Aetna (NYSE:AET), American International Group (NYSE:AIG), Allstate (NYSE:ALL) and UnitedHealth Group (NYSE:UNH).