Rep. Hensarling: Fed Needs Tighter Rules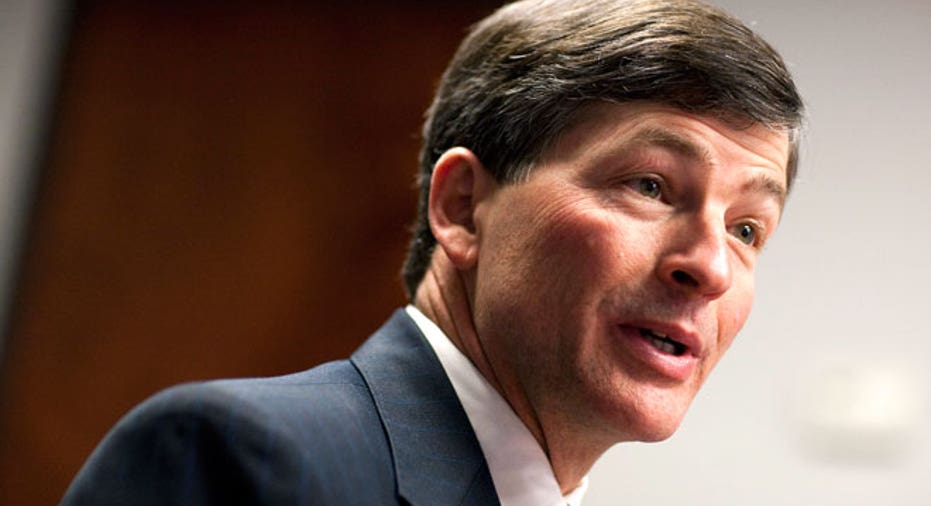 The Federal Reserve needs reforming, and there is a role in the economy for the nation's largest banks, according to Rep. Jeb Hensarling, (R-TX), the incoming chairman of the House Financial Services Committee.
"I get to meet with a lot of smart people, but I haven't met one smart enough to tell me what the optimum size of a bank is," said Hensarling, when asked if he supports legislation to break up the nation's largest banks. "What I want is people to go out and be able to compete in a capital market that has the deepest, most liquid, competitive, transparent, innovative capital markets that the world has ever known," he said.
Hensarling recently met with Rep. Maxine Waters, (D-CA), the committee's incoming top Democrat. There are areas of agreement between the two sides, he said. "I am hopeful that in working with Democrats, they may want to look at an alternative provision for dealing with larger financial institutions, than the bailout fund that has been codified in the Dodd-Frank law" said Hensarling. "I think, frankly, that another chapter within our bankruptcy code that deals with these financial institutions would be a better way to go," he said.
He said the committee also needs to examine new rules for the Federal Reserve to bring more predictability to monetary policy.
"Frankly, the Taylor rule, as developed by Dr. John Taylor at Stanford University and the Hoover Institute, is something that deserves very serious attention. So, we would hope that we would bring these issues to the forefront of the Americans' consciousness and our colleagues' to let them know that there's a better way," said Hensarling. "We shouldn't have unelected, unaccountable individuals, no matter how smart they are, no matter how civic-minded they are, be able to selectively intervene in particular markets and put trillions of taxpayer money at risk," he said.
Taylor's Rule, developed by Stanford economist John Taylor, "'recommends' a relatively high interest rate … when inflation is above its target or when the economy is above its full employment level, and a relatively low interest rate … in the opposite situations," according to a definition posted by the Federal Reserve Bank of San Francisco.
As for reforming Fannie Mae and Freddie Mac, Hensarling said the committee will work on getting the government to pull back from the mortgage market, a process he said will likely take five to seven years.