Reid Hopeful Debt Deal Will Pass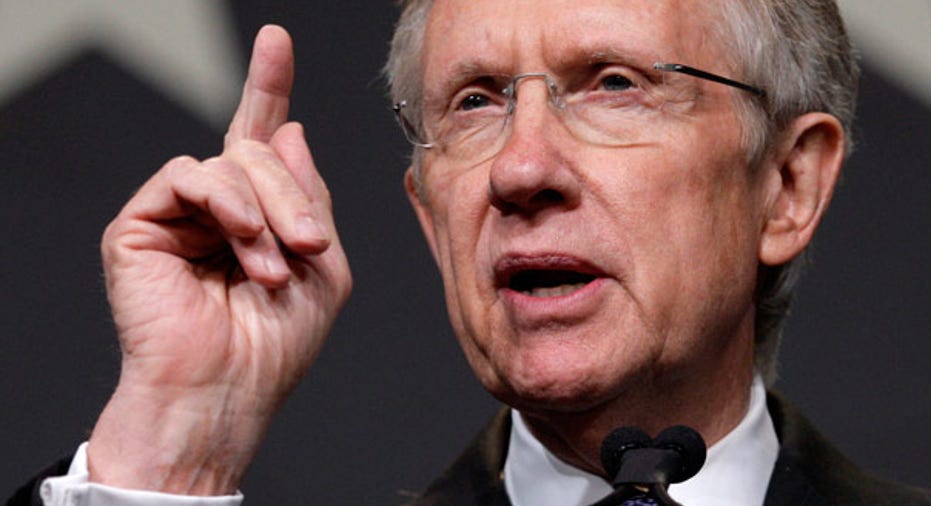 U.S. Senate Majority Leader Harry Reid said Monday he was hopeful a deficit reduction and debt limit increase bill will pass the Senate but that it will need support from Democrats and Republicans.
After a meeting of his fellow Senate Democrats, Reid told reporters the legislation got a mixed reception from his colleagues, with some showing enthusiasm and others not.
When asked about the vote count, Reid said: ``I'm not here to declare victory yet.''
Reid said he would try to hold a vote on the bill later Monday, after the House votes.
(Reporting by Donna Smith)