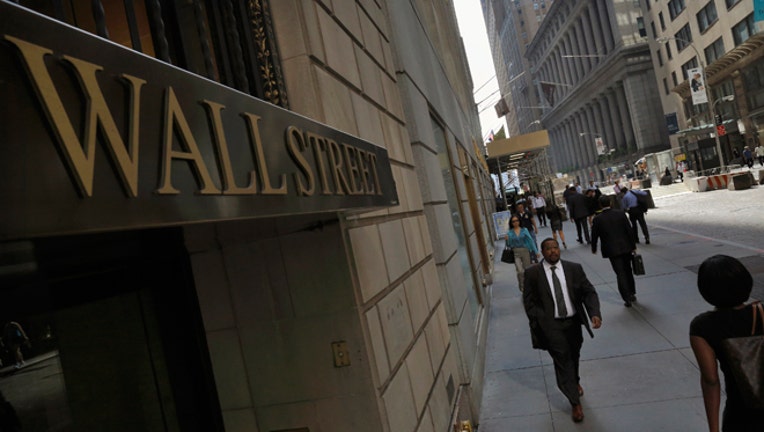 U.S. regulators on Tuesday put the final touches on sweeping new rules designed to rein in Wall Street risk and prevent another financial crisis requiring a taxpayer bailout.
Called the Volcker rule and named after former Federal Reserve Chairman Paul Volcker, who helped craft the reform, the regulations ban banks whose deposits are backed by the government from trading for their own profits, a practice known as proprietary trading.
The rules also limit banks' ability to invest in hedge funds and private equity ventures because those entities generally take on more risk – and reap bigger profits -- than traditional investment vehicles.
The final rules also provide numerous exemptions for certain activities, including market making, underwriting and hedging, according to a statement released by the five regulatory agencies charged with overseeing the rules.
President Barack Obama said passage of the Volcker rule will begin "a new era of accountability" from Wall Street chief executives and ensure that "big banks can't make risky bets with their customer's deposits."
"Our financial system will be safer and the American people are more secure because we fought to include this protection in the law," the president said in a statement.
Compliance will require reading and adhering to an 882-page document.
Banks have been preparing for the new rules for several years and most have already implemented the required changes.
Bank of America (NYSE:BAC) Chief Executive Brian Moynihan said Tuesday morning that his bank has already made the necessary changes and that the final rules released Tuesday won't change Bank of America's current operations much, according to Dow Jones Newswires.
The stocks of many of the biggest U.S. banks were higher Tuesday amid a mild selloff on Wall Street. Bank of America was up 4 cents, or 0.26%, at $15.63. Goldman Sachs (NYSE: GS) rose $2.60, or 1.55%, to $170.27. JPMorgan Chase (NYSE: JPM) was up 15 cents, or 0.27% at $56.66. And Citigroup (NYSE: C) rose 16 cents, or 0.31%, to $52.27.
The last elements of the complex regulations require banks to prove to regulators that they're not masking speculative bets as trades conducted on behalf of clients.
Unanswered Questions
Many questions remain unanswered even as regulators voted to approve the new measures. The rule states that any activities that result "in a material exposure by the banking entity to a high-risk asset or a high-risk trading strategy" are off limits, according to the Wall Street Journal. But the question of how banks and regulators define "high risk" activities has yet to be resolved.
Many analysts and members of the banking industry are skeptical that the new regulations will have their desired impact.
"In the end, banks are taking less risk because they don't want to.  If and when they want to, they can probably find a way.  The Volcker rule is overly complex," said Peter Tchir, founder of TF Market Advisors in Connecticut.
Frank Keating, president of the American Bankers Association, a powerful advocacy group, called the regulations "unworkable."
In a statement released Tuesday, Keating said: "The exceptionally elusive task of defining, disentangling and dissecting permissible from prohibited activities surely posed a monumental challenge for regulators, but that challenge will be revisited tenfold upon bank customers and on the bankers who must comply with this enormous, highly complex and burdensome rule."
The rules are viewed as a critical element of Wall Street reform in the wake of the 2008 financial crisis that nearly toppled the global economy.
In an effort to glean higher profits, banks took on bigger risks and leveraged their bets against smaller reserves. When their bets went sour, many banks didn't have the reserves to cover their losses, a situation that threatened the stability of deposits placed in the bank by consumers.
That's when the government stepped in with a massive taxpayer funded bailout, all of which was subsequently paid back with interest.
In addition to the Volcker rule prohibiting proprietary trading, banks – especially those like Bank of America and JPMorgan in the too-big-to-fail category – have been required to beef up their reserves.
Passage of the Volcker rule hasn't been easy. Regulators have struggled to find a balance that allows banks to take on risks since that's how profits are generated, while at the same time reining in the kinds of activities that led to the recent crisis.
Federal Reserve Chairman Ben Bernanke said in a statement: "This provision of the Dodd-Frank Act has the important objective of limiting excessive risk taking by depository institutions and their affiliates.  Getting to this vote has taken longer than we would have liked, but five agencies have had to work together to grapple with a large number of difficult issues and respond to extensive public comments."
Most Banking Activities Require Risk
Indeed, most banking activities, including lending, market making, hedging risk or underwriting securities, requires taking on risks.
Because of the complex nature of most big Wall Street banks and the various activities they're engaged in – from accepting deposits and simple lending to advising and underwriting merger and acquisitions - the Volcker rule needed to be approved by five regulatory agencies.
Despite a snow storm Tuesday that shuttered much of the federal government, the Federal Deposit Insurance Corporation voted unanimously – 5-0 – to approve the rules.  The Federal Reserve's Board of governors also unanimously approved the regulations. The CFTC canceled a public vote on the rule, but said it would adopt it behind closed doors.
Volcker, 86, who served as Fed chair during the inflationary 1970s and early 1980s, recommended the changes in an effort to curb Wall Street risk taking following the sub-prime mortgage meltdown.
Volcker said banks whose deposits are guaranteed by the federal government – ie., taxpayers – shouldn't be allowed to risk losing those deposits via bad bets knowing the money will be replace through taxpayer bailouts.
In a statement Tuesday, Volcker praised the efforts of the various regulators who worked out the details and eventually passed the law.
"The five banking regulatory authorities have now successfully responded to the provisions of the Dodd/Frank Act by setting out a comprehensive regulation restricting proprietary trading by commercial banks in the United Sates," Volcker said. "In a long and arduous process, the agencies have dealt comprehensively with thousands of particular conceptual and practical questions raised by affected bankers, by legions of lobbyists, by other interested parties, and by the general public."