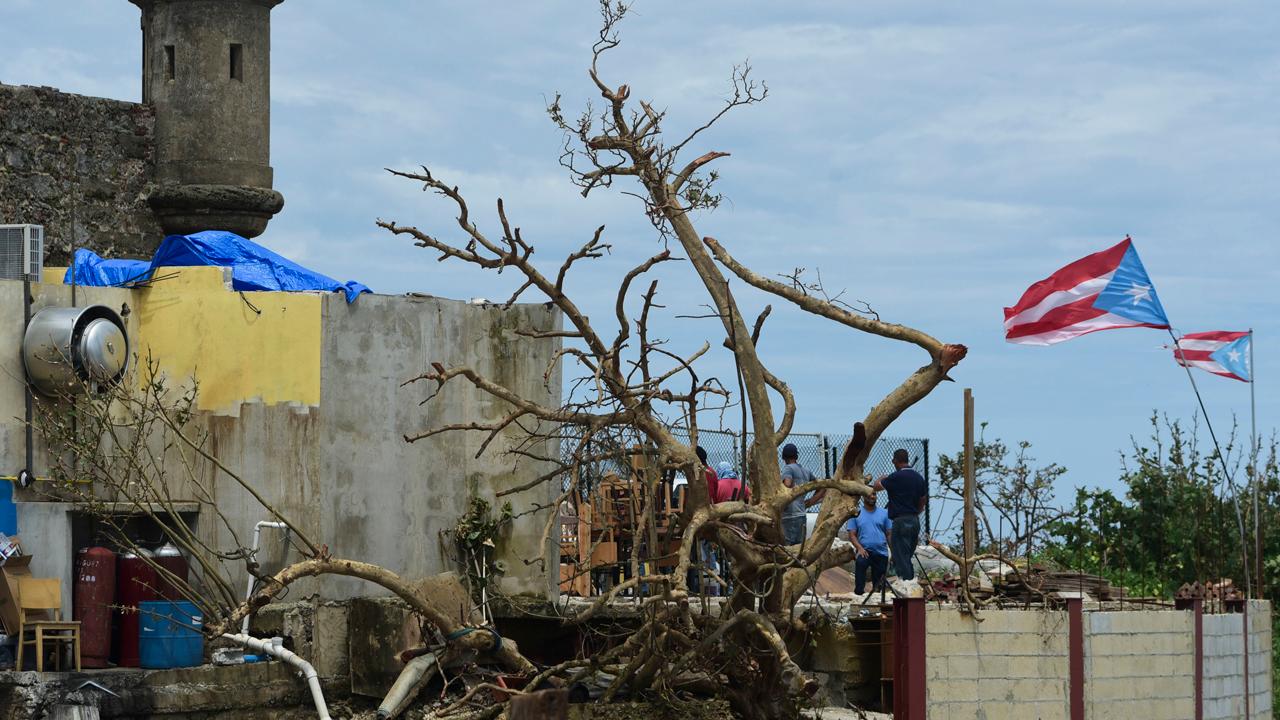 Puerto Rico Gov. Ricardo Rosello discussed the economic state of the island, as it continues its road to recovery following the devastating effects of Hurricane Maria.
"Our short-term liquidity problems are even beyond any consideration of discussing payments to the debt," Rosello said during an interview with Melissa Francis on FOX Business' "After the Bell" on Thursday.
President Donald Trump on Tuesday suggested the island's debt—more than $70 billion—would need to be wiped out, which caused a stir in the municipal bond market.
"We have to look at their whole debt structure," Trump told Fox News' Geraldo Rivera. "You know, they owe a lot of money to your friends on Wall Street. And we're going to have to wipe that out. You're going to say goodbye to that, I don't know if it's Goldman Sachs but whoever it is, you can wave goodbye to that."
The administration, including Mick Mulvaney, the director of the Office of Management and Budget, later clarified the president's comments.
"In regards to the statements made by the president, that's his opinion," Rosello said. "We are already in Puerto Rico what's called the Title III proceeding, a judicial proceeding. Part of that proceeding is to sit down and have a conversation, negotiations with the bondholders. And as soon as possible, I'm sure those proceedings will continue."
Though struggling post-hurricane, the governor said the territory doesn't expect aid to come strictly from the federal government, and the situation is "not a call for a bailout."
"Certainly the federal government needs to play their part because even though, before the storm, we were doing everything—we were working, we were starting to get liquidity," Rosello said. "Similar to Florida, similar to Texas, the federal government needs to react equally to the needs of the people of Puerto Rico."
One of the major issues the island currently faces is a lack of power. Two weeks after Hurricane Maria, only 9% of residents have power, according to data from Puerto Rico's government, due to the damaging effects the storm had on the already- delicate electrical grid.
"We're working with the [Army] Corps of Engineers to rebuild that, but we're also opening it up for the private sector to submit proposals," Rosello said.