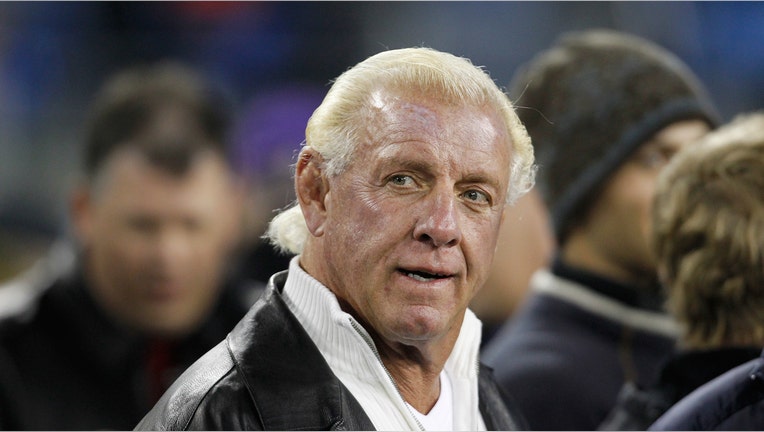 Pro wrestler Ric "The Nature Boy" Flair will attend a fundraiser in Knoxville, Tennessee on Wednesday night to promote former WWE colleague Glenn "Kane" Jacobs' candidacy for mayor of Knox County.
"This is the 'Nature Boy' Ric Flair telling all of Knoxville, Tennesee that on July 12, I will be there, live and in color, to support my very close friend, Glenn Jacobs, in his attempt to become the mayor of Knoxville," Flair said in a video posted to his Twitter account on June 21. "Make no mistake – we want to see thousands of you out there."
Registration for the fundraising event is available at Jacobs' campaign website. Tickets to the main event cost $250, though a "VIP reception" that includes a chance to meet Flair costs $500.
Jacobs is challenging fellow Republican and Knox County Commissioner Bob Thomas in the mayoral race. Jacobs and Thomas are the only two candidates for the office. The primary vote is set to take place on May 1, 2018, with Election Day set for Aug. next year, the Knoxville News Sentinel reported.
Both Jacobs and Flair are best known for their time as professional wrestlers. Jacobs portrayed the WWE character "Kane" from the mid-1990s to the end of 2016.
Flair is considered one of the most well-known and popular wrestlers in history, with 16 world championship reigns and membership in the WWE Hall of Fame.