President Trump plans to attend Davos gathering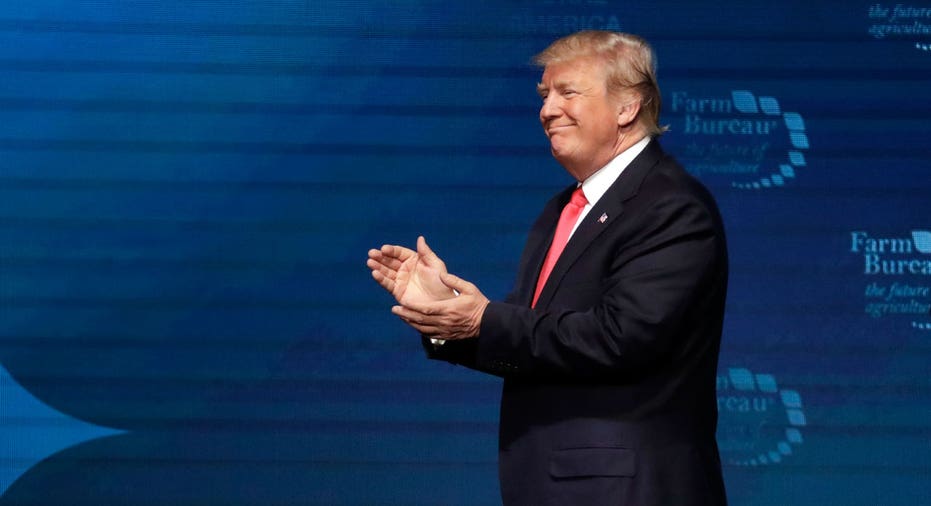 President Donald Trump plans to attend the World Economic Forum in Davos, Switzerland, later this month, the White House said Tuesday, taking his economic nationalist positions on business and trade to an audience of top global leaders.
The annual forum draws top executives, academics and politicians to the ski town in the Swiss Alps. Since the gathering began in 1971, the event has become synonymous with global elites -- a group that Mr. Trump attacked during the 2016 campaign while vowing to improve the lives of America's working men and women.
"The president welcomes opportunities to advance his America First agenda with world leaders," said press secretary Sarah Huckabee Sanders. "At this year's World Economic Forum, the president looks forward to promoting his policies to strengthen American businesses, American industries, and American workers."
In his first year in office, Mr. Trump worked to reverse or rework America's relationship with trading partners, moves he argued would boost U.S. economic interests. He withdrew the U.S. from the Trans-Pacific Partnership, a trade agreement between Pacific Rim countries, and pulled out of the Paris climate accord, a commitment to reduce carbon emissions. He has also reopened talks on the North American Free Trade Agreement with Canada and Mexico.
The White House didn't immediately say which U.S. officials would be traveling with Mr. Trump.
Last year's attendees included Google co-founder Sergey Brin, British Prime Minister Theresa May and Chinese President Xi Jinping. Onetime Trump adviser Anthony Scaramucci also appeared in a panel at Davos last year.
It is rare for a U.S. president to attend the Davos gathering. Presidents George W. Bush and Barack Obama never made the trip, but sent top aides on their behalf.
Bill Clinton attended Davos in 2000, the only president to do so, and he has been a regular attendee since. Former President Ronald Reagan once appeared via teleconference.
Mr. Trump's plan to attend the event, which is focused on discussions of the world's most pressing problems, was first reported by the New York Times.