Phoenix Turns Down Petition to Adopt Sanctuary City Status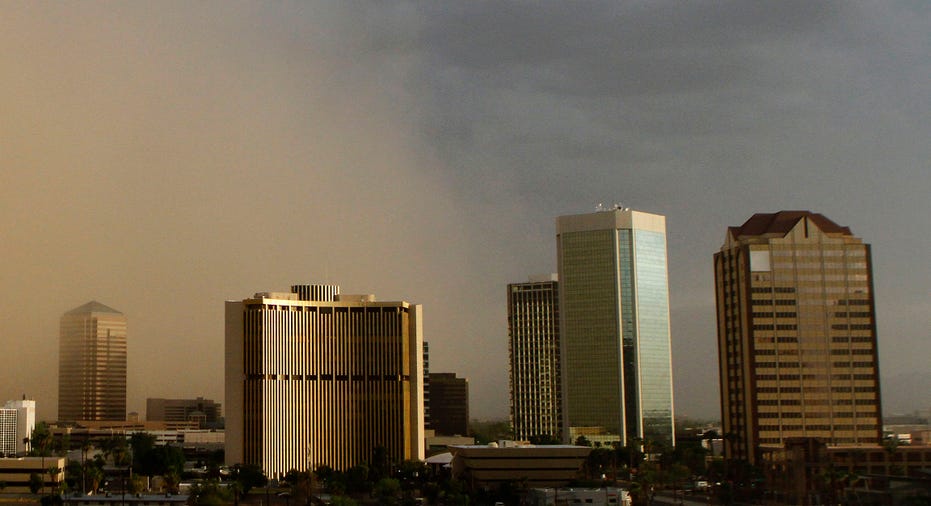 PHOENIX (AP) — The Phoenix City Council on Wednesday turned down a petition to adopt sanctuary status for immigrants following a contentious and emotional discussion that ended with chants against the council.
The council voted after hours of testimony from about 30 people that often became rowdy and emotional.
A majority of people who spoke before the council favored adopting the policy, and many chanted "shame on you" after the council voted against it.
City leaders say Arizona's landmark 2010 immigration law, known as SB1070, bars any Arizona city from becoming a sanctuary.
Most of the law was gutted by the courts, but city leaders say the surviving sections prevent local government agencies from restricting the enforcement of federal immigration law.
Democrat Mayor Greg Stanton made the motion to deny the request but said he stands with immigrants and against policies by President Donald Trump to deport more people.
He called the decision a matter of law.
Many speakers invoked the arrest and deportation last week of a Phoenix-area woman following a routine check-in with the U.S. Immigration and Customs Enforcement agency.
Proponents of sanctuary status said the council should stop the separation of families like that of Guadalupe Garcia de Rayos, the mother of two U.S.-citizen children who was deported last week.
Speaker Maria Castro said her mother was an immigrant who lacks legal status and who is fearful under Trump administration policies.
"We cannot allow this to continue to happen," Castro said. "Deportations are happening every day. You are leaving orphans at home every single day."
About eight people spoke against the petition, many saying illegal immigration is a serious issue that needs to be addressed.
"We must be living in the 'Twilight Zone,'" Tim Rafferty said. "This is the United States of America, we were built on laws. This isn't about being mean or being hateful. This is our immigration laws."
The vote was taken in the wake of an order by Trump requiring immigration authorities to arrest and deport more people.
Sanctuary city policies vary but essentially bar local police from cooperating with federal immigration authorities.
The Phoenix metro area is home to about 250,000 immigrants in the country illegally, according to a report last week from the Pew Research Center. The report is based on data from 2014.
New York, Los Angeles and Houston have the highest number of immigrants who lack legal status.