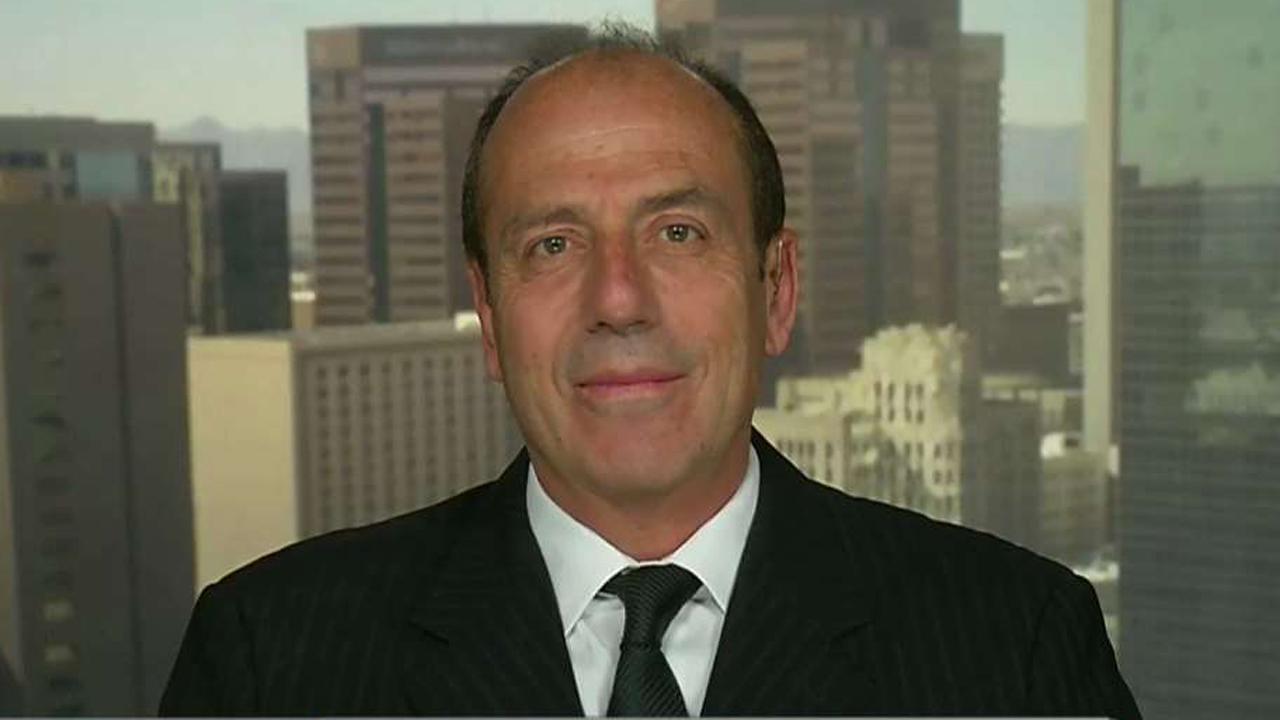 During an interview with Fox Business Network's Liz MacDonald, Councilman Sal DiCiccio defended why he was one of seven people on the Phoenix City Council who voted against a citizen's request to designate Phoenix a sanctuary city on February 15.
"If these individuals get arrested, they immediately get turned over to immigration services -- that's how it should be done. You don't want these people in our city, we don't want them in our state, we don't want them in our country," he said.
When it comes to arresting individuals who are in the United States illegally, and the dispute that it separates families, DiCiccio argued that when anybody is arrested for "any reason whether they are citizens or non-citizens, you are already breaking up a family, that individual gets sent to jail."
In late January, an Oregon judge who allegedly helped an illegal immigrant elude custody from Immigration and Customs Enforcement is now under investigation -- an incident DiCiccio simple calls "insanity."
"I think what we are seeing across the country right now is this level of insanity from individuals. They are from the far left, they are radicals and what they are doing is they are promoting a policy that is going to be harmful to all citizens from the city and the state and in our country," said DiCiccio.
As for immigration reform, DiCiccio believes that President Trump is on the right path by threatening to strip funding away from sanctuary cites across the United States.
"You got to take these individuals out, he is part of the MS 13, these other individuals who have committed crimes throughout our entire country… They are not our responsibility, they're someone else's responsibility that have been put on to the backs of the city of Phoenix and the state and in our country," he said.