Peyton Manning to Huddle With Trump, GOP Lawmakers, Report Says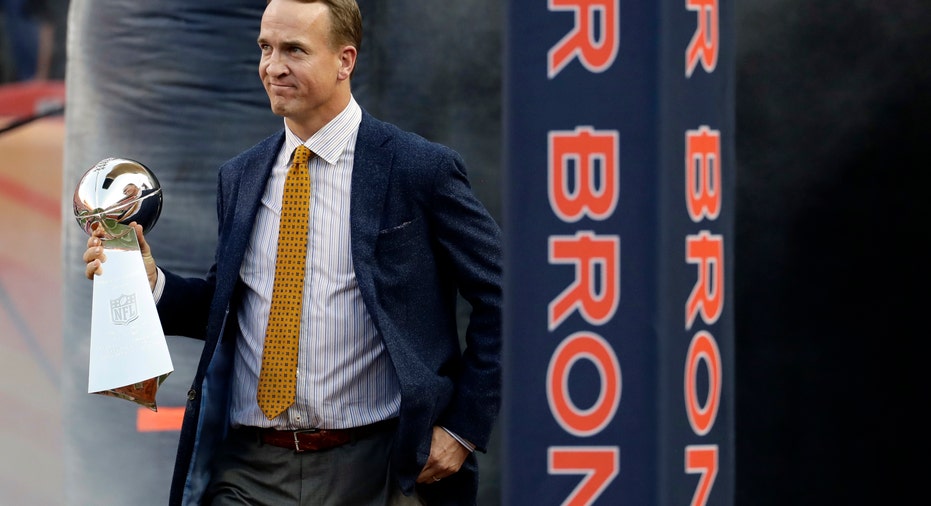 NFL legend Peyton Manning gave plenty of pep talks during his lengthy career, but his next huddle may involve U.S. lawmakers, according to a report.
Manning, 40, is set to speak this week at a retreat for Republican members of Congress in Philadelphia, Politico reported on Tuesday. President Donald Trump and Vice President Mike Pence are also scheduled to make appearances at the event, which begins on Wednesday and runs through Friday morning.
It's unclear what Manning will discuss at the retreat, or if he will be paid for his time. Manning's agent, Tom Condon, and GOP representatives did not immediately respond to FOX Business' requests for comment.
Manning never publicly endorsed Trump or any other candidate during the 2016 presidential race, but he has a history of contributing to GOP candidates. His past donations include $2,700 to former Florida Gov. Jeb Bush's campaign in August 2015 and $2,000 to former President George W. Bush's campaign in 2004, according to the Federal Election Commission. He also donated $5,000 to Mitt Romney and Paul Ryan's presidential ticket in 2012.
Manning's brother, New York Giants quarterback Eli Manning, and father, retired New Orleans Saints quarterback Archie Manning, have also donated to GOP candidates. Eli Manning matched his brother's donation to Jeb Bush in 2015.
A 14-time Pro Bowl selection with the Indianapolis Colts and Denver Broncos, Peyton Manning retired last February after a victory in Super Bowl 50.