Peyton Manning run for Tennessee Senate seat is 'possible,' Corker says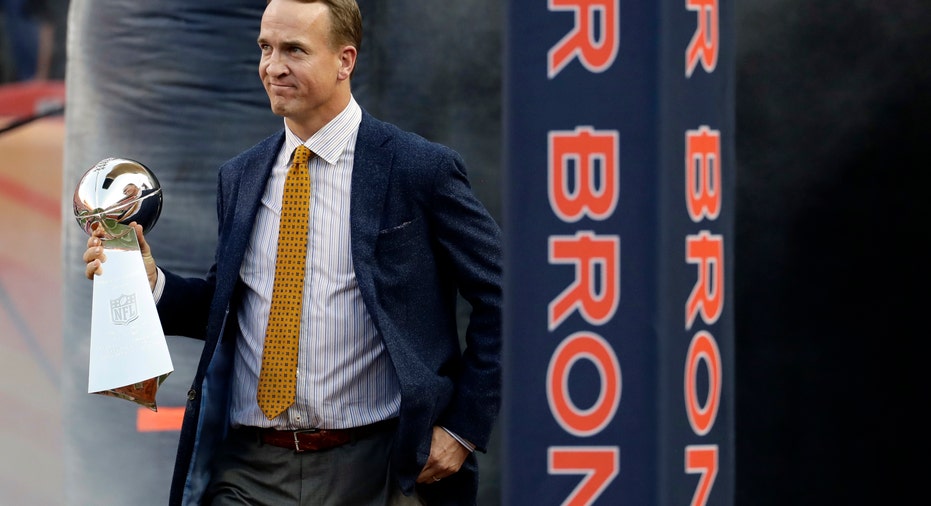 It is "possible" that former NFL quarterback Peyton Manning could run for Tennessee's soon-to-be open seat in the U.S. Senate, retiring Sen. Bob Corker (R-TN) told Politico on Wednesday.
"Peyton Manning is the kind of guy that would be great in public office. ... I think it's possible. Is it likely? I don't think so," Corker said. "If he got a huge rush of public inquiries it would probably push him away."
Corker said he spoke to Manning earlier Wednesday, adding that the two-time Super Bowl champion has been spending time with his family since retiring from football after the 2015 season. The outgoing senator announced earlier this week that he would not seek another term in office.
Corker added that "nobody in their right mind would consider running against" Manning if he decided to pursue the vacant Senate seat. However, he downplayed speculation that Manning's entry into the political world is imminent.
"I would not be putting in the headlines today that he's going to be running for the Senate," he said.
Manning has been rumored to have political aspirations since his retirement from pro football. The 40-year-old star spoke at a retreat for Republican members of Congress last January, shortly after President Trump assumed office.
While Manning never endorsed Trump or any other candidate during the 2016 presidential race, he previously donated to former candidate Jeb Bush, as well as George W. Bush in 2004 and Mitt Romney's ticket in 2012.