Peyton Manning on Donald Trump golf outing: People said to refuse invitation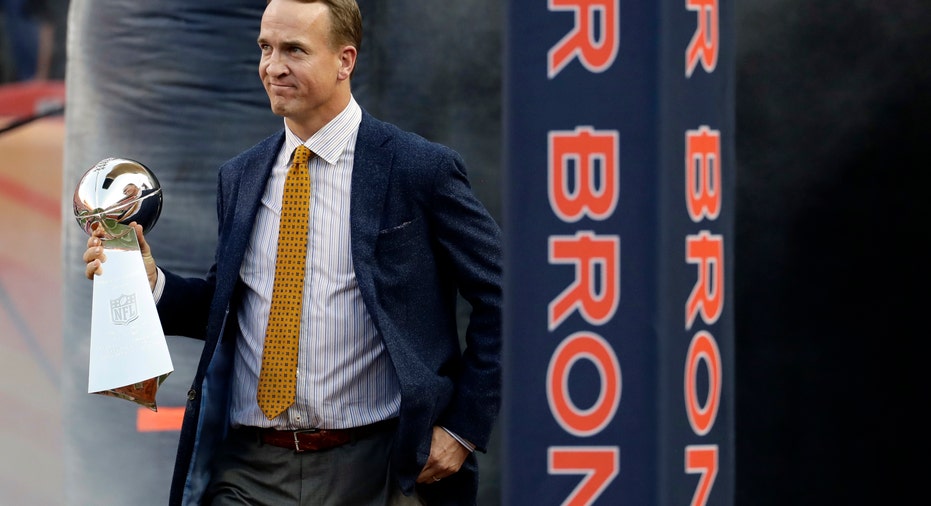 Former NFL quarterback Peyton Manning said Tuesday night that "a lot of people" advised him to refuse President Donald Trump's invitation for a golf outing last month.
"I had a lot of people tell me not to do it," Manning said during an appearance on "Jimmy Kimmel Live."
Trump invited Manning to play golf at the Trump National Golf Club in Virginia last June. The two-time Super Bowl champion was visiting Washington D.C. to accept the Lincoln Medal at Ford's Theatre at the time.
Manning said Trump was "a great host" during the golf outing. The former Denver Broncos quarterback added that he had previously played golf with former President George W. Bush, and that he would have played with Bill Clinton and Barack Obama if he had been invited.
"It was just the experience of playing with the office [of president] that was pretty cool to me, and I think it would have been almost un-American to have said no," Manning said.
The golf outing wasn't the first time that Manning and Trump crossed paths. Trump was reportedly in attendance in January when Manning delivered a speech at a retreat for Republican members of Congress.
Manning is set to host the 25th ESPY Awards on ABC on Wednesday night.