Peru says Odebrecht should pay at least $26.7 million in graft case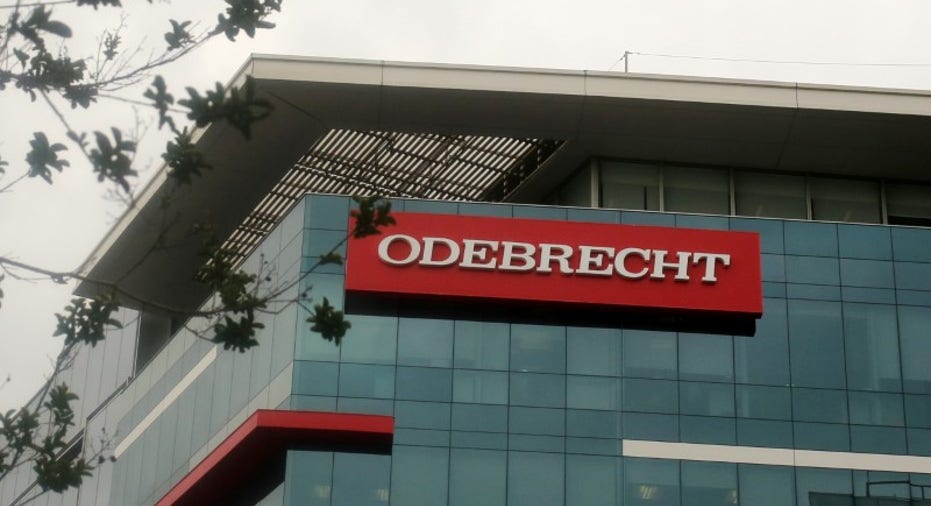 Peru's President Pedro Pablo Kuczysnki said that Odebrecht should pay at least 90 million soles ($26.7 million) to settle a graft case in the Andean country after the Brazilian builder admitted to bribing officials with about that much to win public work contracts.
In a broadcast interview with local TV channel RPP on Friday, Kuczynski added that any company involved in Odebrecht's kickback schemes in Peru would be barred, as Odebrecht has, from future public contracts.
This week Odebrecht agreed to deposit an initial 30 million soles ($8.9 million) in cash in public coffers in a gesture of goodwill as it prepares to give prosecutors details on $29 million in bribes that it has admitted to distributing in Peru.
Odebrecht will have to pay a larger sum in a plea settlement with authorities, the attorney general's office has said.
"It should at least be 90 million soles, supposedly the amount of the bribes, plus penalties and fines that could bring it to hundreds of millions" of soles, Kuczynski said.
Odebrecht's local unit said in a statement that helping prosecutors and paying reparations to the Peruvian state was its top priority.
In a plea deal with U.S., Brazilian and Swiss prosecutors last month, Odebrecht and an affiliated company agreed to pay a record $3.5 billion for having made hundreds of millions in corrupt payments to win contracts from Argentina to Panama.
Peru is the first Latin American country besides Brazil known to have started plea deal talks with the company after it admitted publicly to doling out bribes in the region without naming officials involved.
The scandal has frozen work on a $5 billion natural gas pipeline project in Peru that Odebrecht owns a majority stake in and could slow the launch of bidding rounds on new infrastructure contracts as the government prepares new anti-graft rules.
Kuczynski said it has been harder than he anticipated for his five-month old government to jumpstart the economy after inheriting a large fiscal deficit from his predecessor that constrained public spending.
But better prices for Peru's key mineral exports since Donald Trump won the U.S. presidential election are helping to shore up government revenues and could spur new mining investments, Kuczynski added.
The economy likely grew 3.9 percent or 4 percent last year, and will grow between 4.5 percent and 5 percent in 2017, Kuczynski said, similar to previous forecasts from his government.
(Reporting By Mitra Taj; Editing by Meredith Mazzilli)