Personal Spending Posts Largest Gain Since July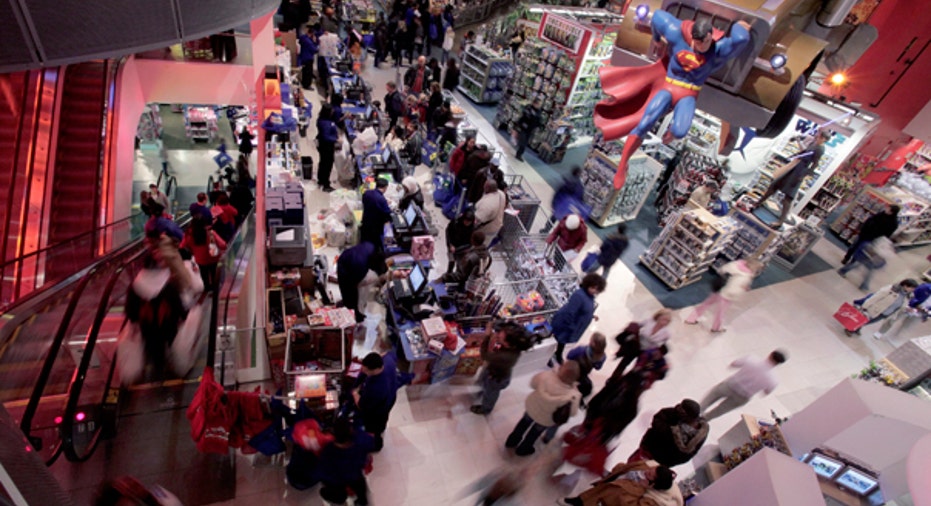 U.S. consumer spending in February increased by the most in seven months even as income rose modestly, which could prompt analysts to scale back expectations of a sharp pull back in economic growth this quarter.
The Commerce Department said on Friday consumer spending rose 0.8%, as households probably stepped up purchases of motor vehicles, despite a spike in gasoline prices.
January's spending was revised up to 0.4% from a previously reported 0.2% gain. Economists polled by Reuters had expected spending, which accounts for two-thirds of U.S. economic activity, to rise 0.6% last month.
When adjusted for inflation, spending rose 0.5%, the largest gain since September, after gaining 0.2% in January. That could cause analysts to raise their forecasts for 2% first-quarter growth.
The economy expanded at an annual rate of 3% in the final three months of 2011 as it got a boost from restocking by businesses, a stimulus that is expected to be lost this quarter.
Consumer spending rose at a 2.1% rate in the fourth quarter and last month's increase suggested consumers were taking surging gasoline prices in stride, and saving less to supplement their low income.
Spending on goods meant to last more than three years rose 1.6% in February after advancing 1.4% the prior month. Spending on services rose 0.4%. Unseasonably warm weather had curbed demand for utilities in the prior months.
Last month income edged up 0.2% after rising by the same margin in January. The increase was below below economists' expectations for a 0.4% rise.
Taking inflation into account, the amount of income available to households after accounting for taxes and inflation, fell 0.1 percent after declining 0.2% in January.
With consumption outpacing income, the saving rate dropped to 3.7 percent, the lowest rate since August 2009.
The report showed mild inflation pressures, which should help to support spending.
A price index for personal spending rose 0.3% in February after increasing 0.2% the prior month. In the 12 months through February, the PCE index was up 2.3%. It increased 2.4% in January.
A core inflation measure, which strips out food and energy costs, edged up 0.1% last month after rising 0.2% in January. In the 12 months through February, core PCE rose 1.9% after increasing by a similar margin in January.
The Federal Reserve would like this measure close to 2%.