Personal Income Ticks Up in June, Spending Holds Steady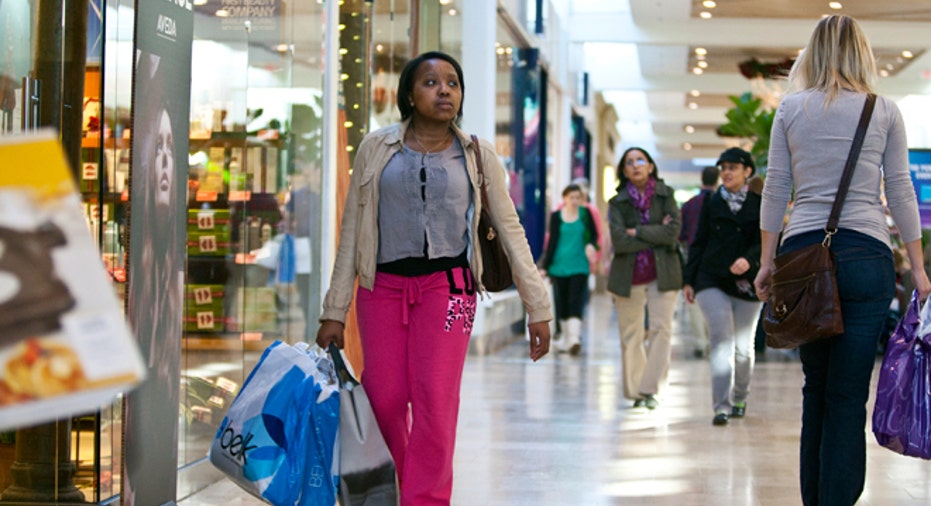 Spending by American consumers fell in June for the first time in nearly a year when accounting for inflation, suggesting the economy lost momentum as it ended the second quarter.
Consumer spending, which makes up about 70 percent of U.S. economic activity, f ell 0.1 percent when adjusted for rising prices, the Commerce Department said on Tuesday.
Before making price adjustments, spending was flat. That was just b elow the median forecast in a Reuters poll of 0.1 percent i ncrease.
Pressure is rising on policymakers at the U.S. Federal Reserve to do more to help the sputtering U.S. economy. The faltering recovery also weighs on President Barack Obama's hopes of reelection in November.
The Commerce Department had already reported that economic growth slowed o ver the entire second quarter a s consumers spent at their slowest pace in a year. But Tuesday's data showed consumer spending lost momentum throughout the period when taking inflation into account.
U.S. household income rose in June by 0.5 percent - the most in three months - although consumers socked away part of the extra cash by saving more.
Analysts had expected a gain of 0. 4 percent. After tax income climbed 0.3 percent in J une w hen accounting for higher prices.
With price-adjusted incomes rising in June and consumption f alling, the saving rate f or households rose to 4.4 percent, its highest level in a year.
A report on Friday is expected to show the jobless rate holding at 8.2 percent in July. It has been above 8 percent since February 2009 - nearly all of Obama's time in office so far.
On Tuesday, policymakers at the U.S. Federal Reserve were to start a two-day meeting where Fed Chairman Ben Bernanke has said they would be looking for signs of any stall in the recovery of the labor market.
No major policy announcement is expected although some economists think the Fed this week could push further into the future its conditional pledge to keep rates near zero through late 2014.
Inflation pressures appear to be muted.
A price index for personal spending rose 0.1 percent in J une. In the 12 months through J une, the PCE index was up 1 .5 p ercent, ma tching May's reading which was th e lowest si nce January 2011 and bel ow th e Fed's target of 2 percent.
So-called core PCE, which remove s volatile food and energy prices, rose 1.8 percent in the 12 months through June.