Patriots Owner Kraft's Busy Weekend: From Inauguration to AFC Title Game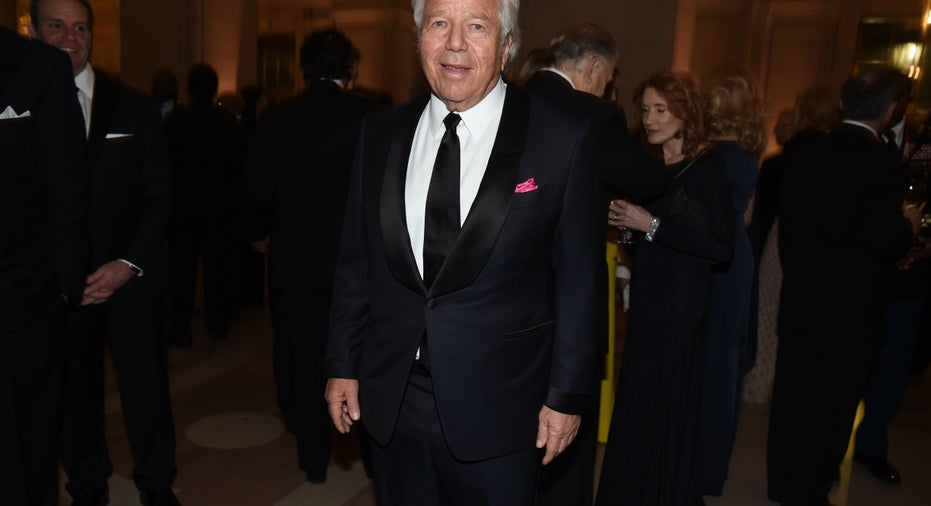 For Robert Kraft, it is one busy weekend, to say the least. The New England Patriots owner, who attended President Donald Trump's inauguration on Friday, will fly back to Foxboro, Massachusetts ahead of his team's AFC Championship battle with the Pittsburgh Steelers on Sunday.
Trump specifically thanked Kraft for his support on Thursday during a pre-inauguration dinner.
"In the audience we have somebody that's under no pressure whatsoever because he's got a great quarterback named Tom Brady and a great coach named Belichick — Bob Kraft," Trump said. "Your friend Tom just called, he feels good. He called to congratulate us, he feels good. Good luck. You're going to do great things."
Kraft was in Washington D.C. for inauguration-related events since at least Tuesday. The 75-year-old mogul, who has guided the Patriots to four Super Bowl wins, attended the ultra-exclusive Chairman's Global Dinner on Tuesday evening, alongside many of Trump's closest supporters.
"Yes, he attended the dinner on Tuesday and I believe he will be at the inauguration tomorrow," a Patriots spokesperson told FOXBusiness.com on Thursday.
The appearances are the latest indication of Kraft's friendship with Trump – a subject that has drawn intense scrutiny since the president-elect began his campaign for the presidency. While Kraft never openly endorsed the presidential bid, he has expressed admiration for Trump on several occasions.
"After my wife passed in 2011, he was one of the few people who went out of their way and went above and beyond to assist me through the most difficult time in my life," Kraft said in a February 2016 statement to the Boston Globe. "I will always be grateful to him for his thoughtfulness and his continued friendship."
Kraft isn't the only member of the Patriots organization to express support for Trump. New England head coach Bill Belichick and quarterback Tom Brady each drew widespread criticism for praising the real estate mogul during his election bid. Brady briefly kept one of Trump's infamous "Make America Great Again" hats in his locker, while Belichick purportedly wrote a motivational letter to Trump before Election Day.