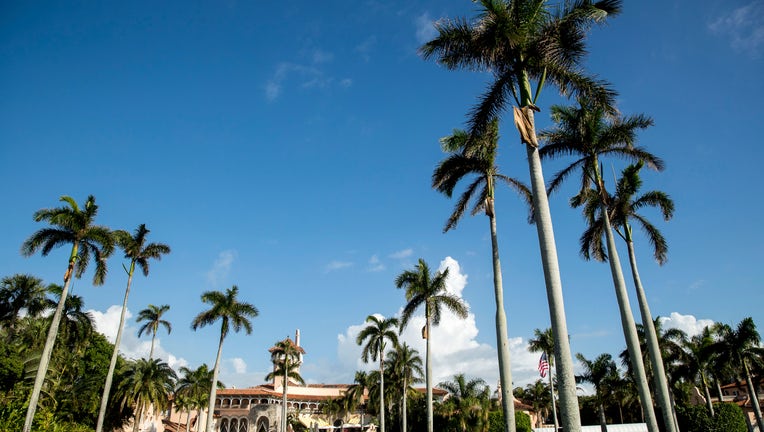 For the past week, Donald Trump has been holding court with dignitaries, U.S. generals, and Fortune 500 CEOs at Mar-A-Lago, a sign the president-elect is turning his prized Palm Beach resort into a "Winter White House" that the city's tourism and business leaders believe will create a positive effect on the local economy during the next four years.
"It's always great to have the president in your backyard," said Joe Cardenas, CEO of Aquaco Farms, a startup fishery in nearby Pompano Beach. "From a tourism and business standpoint, I think it's fantastic."
Cardenas, who is chairman of Discover The Palm Beaches, the official tourism marketing company for Palm Beach County, said whenever Trump and his family vacation in Mar-A-Lago, local restaurants, hotels, companies providing private limo and airline charter services could experience a modest increase in sales.
"Having Trump in Palm Beach will definitely have a positive effect on companies that provide transportation," he said. "There is already an additional influx just counting the media covering the president-elect at Mar-A-Lago."
In the last few days, Trump has hosted Mexican media mogul Carlos Slim, Boeing, Lockheed Martin CEO Marillyn Hewson and Boeing CEO Dennis Muilenburg, three individuals who would definitely make use of private charter and limo services, as well as need extra private security on their way to and from Mar-A-Lago.
"I certainly think there are more pluses and minuses to having Trump spend time down here," Cardenas said. "It's a cautious optimism."
The region is already seeing record-breaking tourism numbers. About 7.2 million tourists are expected to visit Palm Beach County this year, according to the Palm Beach Post – a jump from last year's record high of 6.9 million visitors.
Jorge Pesquera, president and CEO of Discover the Palm Beaches, told FOXBusiness.com that Palm Beach and Palm Beach Island have long been a preferred leisure destination for heads of state and commerce, dignitaries and celebrities. Notably, Ben Carson, a former Republican presidential candidate Trump has tapped as housing and urban development secretary, owns a $1.2 million mini-mansion in West Palm Beach. Other famous names whom make the Palm Beaches their playground include industrialists David and William Koch, cosmetics titans Leonard and Robert Lauder, and shock jocks Rush Limbaugh and Howard Stern.
"The Palm Beaches deliver more best-in-class experiences than anywhere else in Florida," Pesquera said. "And we look forward to welcoming folks from every walk of life who wishes to join us in the year-round sunshine."
Still, Palm Beach County hasn't benefitted from the mystique of a presidential part-time resident since John F. Kennedy was in office. Before the 35th U.S. president was assassinated in November 1963, he would spend vacations at the oceanfront Kennedy family compound in Palm Beach. Prior to his election in 1960 and while recuperating from back surgery, Kennedy worked on his 1957 Pulitzer Prize-winning book "Profiles in Courage" in his bedroom at the South Florida estate.
Trump planted his stake in Palm Beach in the mid-1990s when he purchased the historic Mar-A-Lago resort, which is also on the ocean and about five miles from the former Kennedy house. When he opened the private club in 1996, he turned the property's bedroom wing and tower into a winter retreat for his family. Over the last two decades, Mar-A-Lago has become a destination for 1 percenters seeking refuge from harsh cold winter days in the northern U.S.
To be sure, Trump will likely split more of his time between the White House and his Trump Tower in New York City, where Mayor Bill de Blasio recently sent the Obama administration a bill for more than $35 million for providing heightened security at the 58-story gold and glass building. Palm Beach County officials are also seeking $250,000 in reimbursement from the federal government for providing extra security at Mar-A-Lago.
Palm Beach boosters expect a positive effect on the local economy as more tourists and visitors come to the area hoping to catch a glimpse of America's new commander-in-chief and first family vacationing at Mar-A-Lago.
"We could expect that the renewed media focus on the President-elect's ocean front retreat during the holidays will raise the profile of The Palm Beaches," Pesquera said. "And it will entice curious travelers to explore the vast array of recreational and cultural activities, innovative restaurants and award-winning hotels that headlining celebrities frequent during their regular visits."
During the Thanksgiving break, local NBC television station WPTV 5 interviewed bystanders gawking at Mar-A-Lago from the Intracoastal. Texas resident Kristen Winkler told the station that she and her family were already on vacation when they decided to add Mar-A-Lago to their itinerary.
"They said he was going to celebrate Thanksgiving here," she said. "So we decided to add that to our calendar so we could drive by and see where he lived."
Glenn Jergensen, executive director of the Palm Beach Tourism Council, said media coverage of Trump's stay at Mar-A-Lago will also provide the region with free advertising worth millions of dollars.
"Since last Friday, all the news shows broadcasting live from Palm Beach have been showing our 85 degree weather while the rest of the country is experiencing bitter cold," Jergensen said. "It's been a great opportunity to show people what a beautiful location Palm Beach really is."