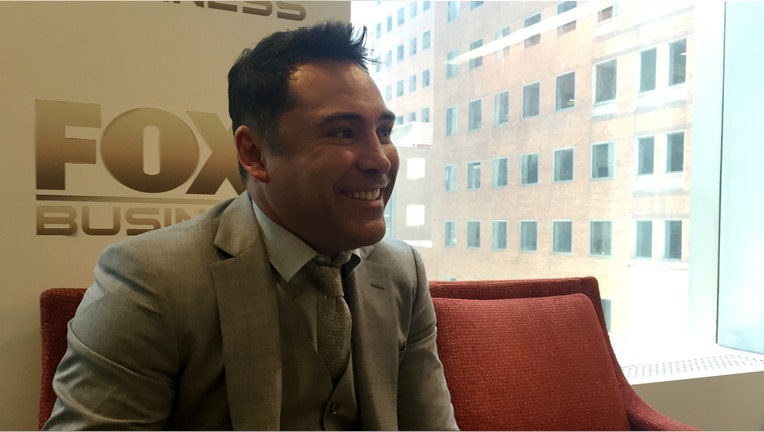 Boxing legend Oscar De La Hoya took a jab at President Trump's border wall in a new ad promoting a fight between Saul "Canelo" Alvarez and Julio Cesar Chavez Jr.
"The message, yes, is for Mr. Trump, but it's a positive message. It's a message indicating that you have two warriors who are breaking through the wall fighting in Las Vegas," he told FOX Business' "After the Bell."
The 26-year-old Alvarez (48-1-1) is the favorite over 31-year-old Chavez (50-2-1), in the 164.5-pound catch weight fight, which will take place Saturday at the T-Mobile Arena in Sin City.
De La Hoya explained that he wasn't using the politically-themed ad to promote the fight.
"It's a direct hit to Trump's message; I'm not using Trump to promote this event because this event is promoting itself. This is a major fight. These are two superstars who are pay-per-view sellers in their own rights, who have generated millions of dollars for our country," he said.