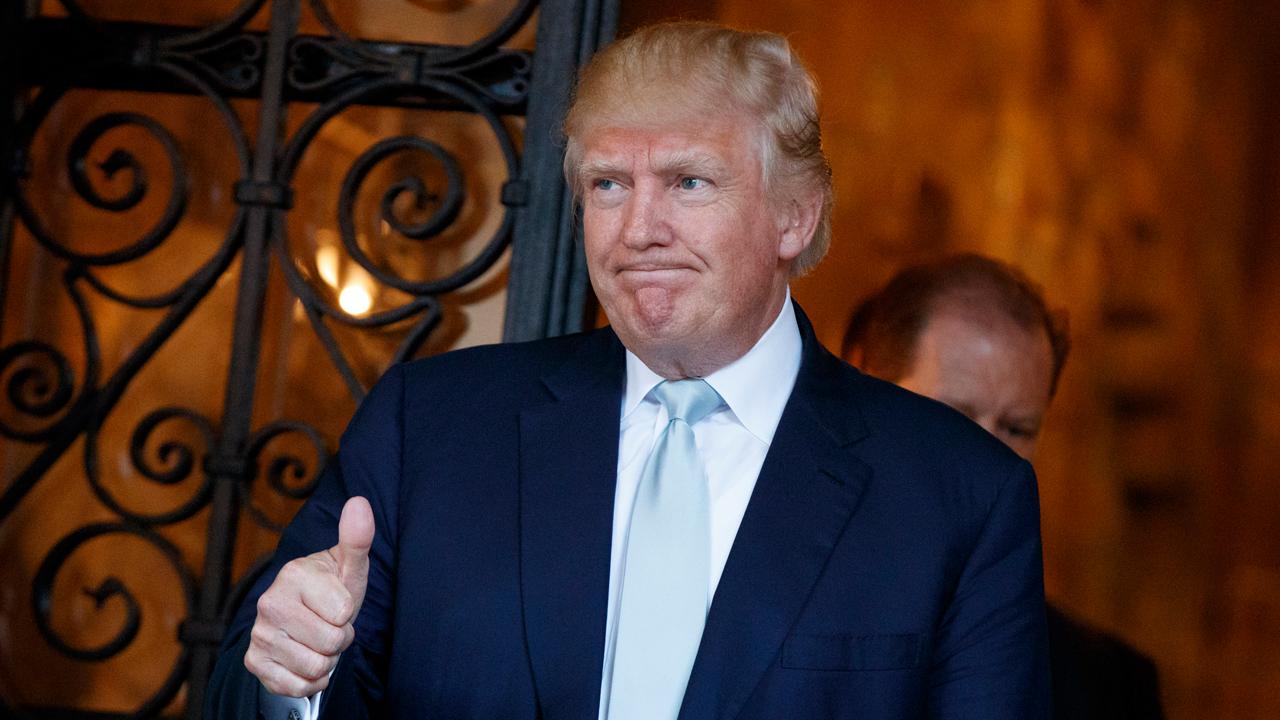 President-elect Donald Trump on Wednesday said telecommunications giant Sprint (NYSE:S) and satellite internet start-up OneWeb will bring 8,000 jobs to the United States. Sprint is moving 5,000 offshore jobs back to the U.S. while OneWeb plans to build a plant in Florida that will create nearly 3,000 jobs.
Trump said the jobs were made possible through Softbank CEO Masayoshi Son, who earlier this month committed to investing $50 billion in the U.S. and creating 50,000 jobs. Softbank owns 80% of Sprint and invested $1 billion in OneWeb.
In an interview on FOX Business Network's Cavuto: Coast-to-Coast, OneWeb Founder & Executive Chairman Greg Wyler said Masayoshi Son, who Trump calls "Masa," made a larger investment in the internet start-up after meeting with the President-elect.
"We were meeting with him [Masa] before meeting with the President-elect. Then he meets with the President-elect and he had talked about a number that he was going to invest and then after he met with the President-elect, he boosted that number to $1 billion," Wyler said.
More from FOXBusiness.com
Wyler credits Trump's new tax policies and the President-elect's conversation with Masayoshi Son behind the reason for Softbank increasing its investment in OneWeb.
"I am fairly certain there wouldn't be as much in the works without President-elect Trump. He is fanning the flames. He is trying to help grow. He is not going to build the company himself but what he wants to do is inspire and get people motivated to invest and build the jobs and it seems to be happening," he said.
OneWeb is building the largest constellation of satellites and intends to offer affordable internet access around the world.
"Our mission is to provide internet access of course to the U.S. population, but globally, about half the world is without internet. So you really have half the world which can't benefit from all the internet, the cool internet things we are doing in the U.S. and all the internet companies and half the world isn't part of the market," Wyler said.
When asked if Masayoshi Son would have invested the $1 billion-plus if OneWeb did not keep the 3,000 jobs in the U.S., Wyler said, "The investment would have come in. Some investment, I don't know the total amount might have not been a billion, but it would have come in."