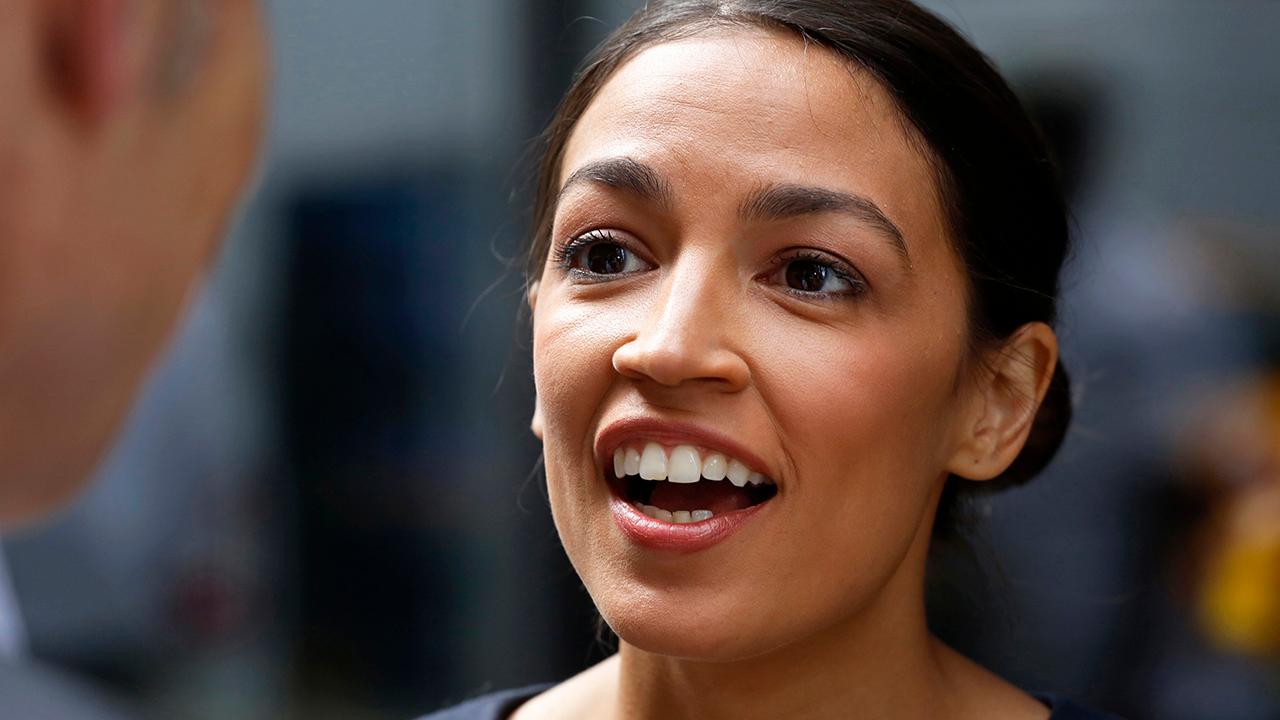 With one important exception, left-leaning politicians largely dominated a new analysis of the most influential Twitter accounts.
Axios examined which accounts generated the highest number of total interactions between Dec. 11 and Jan. 11 – finding that President Trump was the only member of the Republican Party to crack the top 5.
MORE FROM FOXBUSINESS.COM...
The president – who frequently takes to the social media platform to address all manner of topics – generated by far the most engagement on Twitter, with 39.8 million likes and retweets during the month-long period.
Trump was trailed by Democratic freshman congresswoman Alexandra Ocasio-Cortez, the newly minted New York lawmaker that has generated quite a bit of buzz since winning her seat in a surprise victory. Despite ranking second in terms of Twitter interactions, Ocasio-Cortez trailed Trump by 20 million interactions – receiving 11.8 million likes and retweets in the month ended Friday. However, she far outweighed the rest of her party.
Ocasio-Cortez, a self-described democratic socialist, is the youngest woman to ever serve in Congress, at 29 years old. She has 2.38 million followers, compared with Trump's 57.3 million.
Another Democratic congresswoman, Sen. Kamala Harris from California, had the third-most influential political account – with 4.6 million interactions, according to Axios. Harris has said she is weighing a potential run in the 2020 presidential election.
Former President Barack Obama assumed the fourth spot on the list, with 4.4 million likes and retweets. He was trailed by news outlet CNN.
CLICK HERE TO GET THE FOX BUSINESS APP
Democratic congressional leaders Sen. Chuck Schumer and House Speaker Nancy Pelosi took the sixth and seventh spots, respectively.
The accounts rounding out the top 10 for the period were for a number of news outlets, including The Hill (8), ABC News (9) and The New York Times (10).