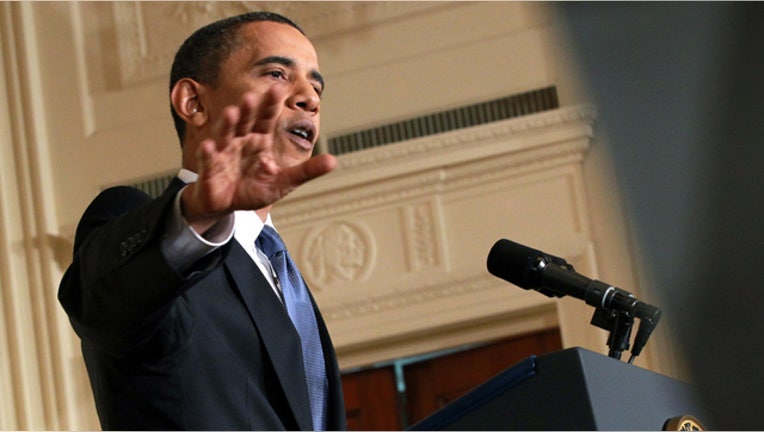 President Barack Obama on Tuesday asked Congress to avoid deep spending cuts with a stopgap bill and said he is committed to cutting the nation's deficit to manageable levels over the long term.
Obama said uncertainty over the automatic across-the-board cuts - known as sequestration - has stunted economic growth and has the potential to do further damage.
A round of deep cuts would kick in March 1 unless Congress acts, and the president asked lawmakers to pass a modest bill that would blunt the impact of the reductions for several months to allow time to produce a broader package to address the deficit.
Obama said he remains committed to achieve the full $4 trillion in deficit reduction seen as necessary to bring the nation's sea of red ink under control. But he insisted that deficit reduction come in part from tax reforms.