Obama: U.S. Will Always Be a Triple-A Country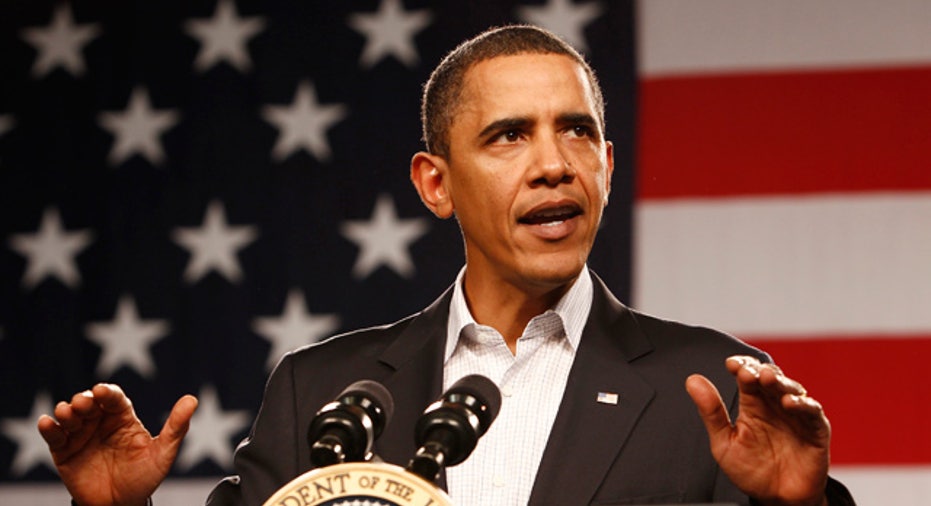 President Barack Obama Monday blamed a downgrade in the United States' credit rating on political gridlock in Washington and said he would offer some recommendations on how to reduce federal deficits.
Obama stopped short of sharp criticism of Standard & Poor's for its downgrade of U.S. debt to AA-plus from AAA on Friday. Senior administration officials have accused S&P of going ahead with the downgrade despite a $2 trillion mathematical error.
``Markets will rise and fall, but this is the United States of America. No matter what some agency may say, we have always been and always will be a triple-A country,'' Obama said.
As Obama spoke, stock markets were registering another steep decline, dropping more than 450 points in afternoon trading.
Obama said in a White House appearance that he hopes S&P's downgrade of U.S. debt will give U.S. lawmakers a new sense of urgency to tackle long-term deficit spending and said he did not believe the reductions could be carried out with spending cuts alone.
A joint bipartisan congressional committee, to be formed under the legislation passed last week that averted a government default, is to report its recommendations in late November on how to cut $1.5 trillion in spending over a decade.
Obama said he would offer his own recommendations for fixing the problem and cited again the need to raise taxes on wealthier Americans and make modest adjustments to popular but expensive entitlement programs.
``Making these reforms doesn't require any radical steps. What it does require is common sense and compromise,'' Obama said.
He said U.S. problems are ``imminently solvable'' but that political gridlock has made compromise extremely difficult and has contributed to a picture of economic uncertainty.
Obama called on Congress to extend a payroll tax cut and unemployment benefits, saying if this is not soon it will lead to 1 million fewer jobs and less economic growth.