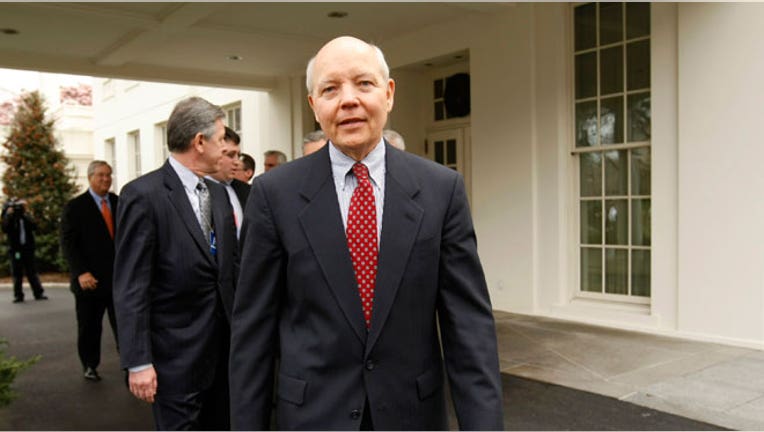 President Barack Obama on Thursday nominated John Koskinen, who has held a variety of roles in government, to lead the Internal Revenue Service amid a controversy over the agency's scrutiny of conservative political groups.
If confirmed by the Senate, Koskinen will take over the agency of about 90,000 employees responsible for administering the increasingly complex tax code.
The IRS has been reeling since a May inspector general report found the agency unfairly handled applications from Tea Party and other conservative groups seeking tax-exemption.
The revelations led Obama to fire the acting IRS commissioner and put others on administrative leave, while the FBI and congressional committees began investigations.
Koskinen was in charge of the government's effort to prevent computer failures to prepare for the year 2000, is a former executive of Freddie Mac, the government-controlled mortgage funding group, and served as deputy mayor for Washington, D.C.
"John is an expert at turning around institutions in need of reform," Obama said in a statement. "John knows how to lead in difficult times ... I am confident that John will do whatever it takes to restore the public's trust in the agency."
Koskinen will need confirmation by the Senate. The IRS is now being led by an acting commissioner, Daniel Werfel, appointed by Obama in May to serve on a temporary basis. (Reporting by Kim Dixon; Editing by Vicki Allen)