Obama, Lawmakers Still Far Apart on U.S. Debt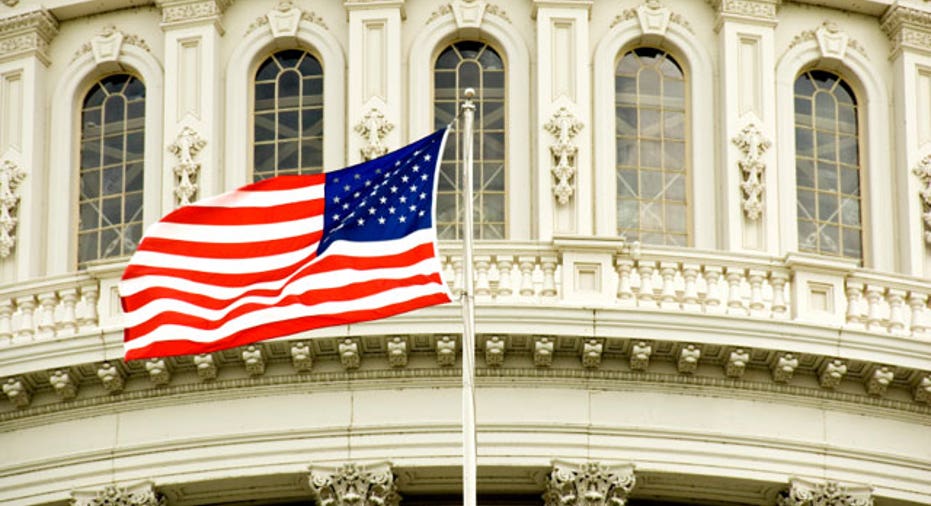 President Barack Obama and top lawmakers emerged from talks Thursday still far apart on breaking a budget deadlock and said negotiators will work through the weekend for a deal to avoid a debt default.
Obama faced a possible rebellion from his left flank when the top Democrat in the House of Representatives, Nancy Pelosi, expressed concerns that cuts in popular entitlement programs like Social Security and Medicare might be part of a broad deficit-reduction deal.
Obama and top U.S. lawmakers are aiming for an agreement that will cut government spending, possibly raise taxes, and restore some semblance of order to a U.S. fiscal policy. The U.S. deficit is expected to be $1.4 trillion this year.
Staring them in the face is an Aug. 2 deadline to raise the congressionally authorized $14.3 trillion cap on government borrowing. The U.S. Treasury has warned it will run out of money to pay all of the country's bills if the debt ceiling is not increased by then.
If negotiators fail to reach a budget agreement by Aug. 2, the government will default, a move that could push the United States back into recession and send shock waves through global financial markets.
Briefing reporters after 90 minutes of talks with congressional leaders, Obama said both sides still were far apart and that staff negotiators will work through the weekend to find each side's bottom line.
He said he will have another round of talks with House Speaker John Boehner, the top U.S. Republican, and other lawmakers Sunday, hoping to begin ``the hard bargaining that's necessary to get a deal done.''
``Everybody acknowledged that there's going to be pain involved politically on all sides but our biggest obligation is to make sure that we are doing the right thing,'' Boehner said.
Pelosi, who was speaker of the House until Democrats lost control of it in elections last Nov. 2, laid out her concerns that the poor and elderly would bear the brunt of budget-cutting.
``We are not going to balance the budget on the backs of seniors, women and people with disabilities,'' she said.
Boehner told House Republicans before meeting Obama that they should know by the end of the week whether a big agreement is possible. ``He said it was maybe 50-50,'' a Republican Party aide said.
``Whether or not it happens is really dependent on whether they (Democrats) continue to insist on tax hikes,'' the aide said.