Obama, Lawmakers Meet in Last-Ditch Effort to Avert Cliff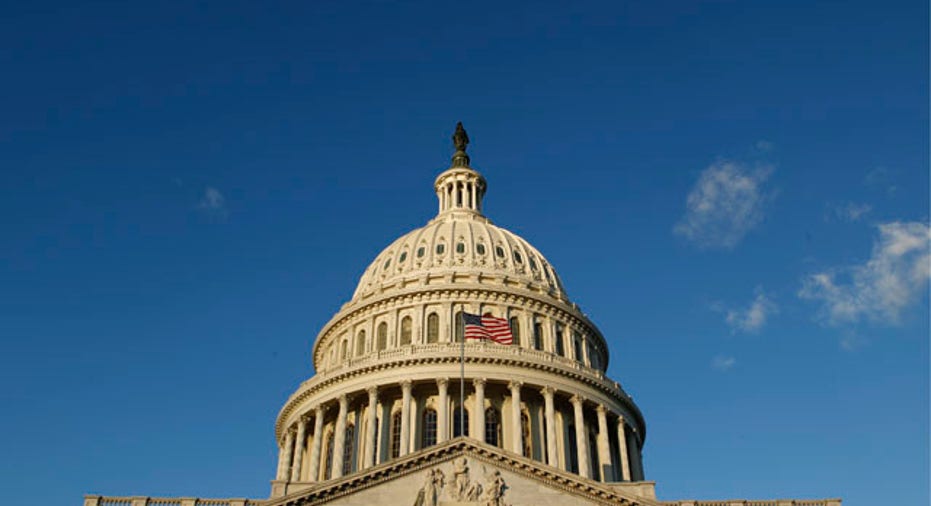 President Barack Obama and congressional leaders were to meet on Friday for the first time since November, with no sign of progress in resolving their differences over the U.S. federal budget and expectations low for a "fiscal cliff" deal before Jan. 1.
Instead, members of Congress are increasingly looking at the period immediately after the Dec. 31 deadline to come up with a retroactive fix to avoid steep tax hikes and sharp spending cuts that economists have said could plunge the country into another recession.
With taxes on all Americans set to rise when rates established under former President George W. Bush expire on Dec. 31, lawmakers would be able to come back in January and take a more politically palatable vote to cut some of the tax rates.
U.S. stocks fell on Friday, with the Dow Jones industrial average dropping 0.48 percent as investors fretted about the lack of certainty.
But some in the market were resigned to Washington going beyond the New Year's Day deadline, as long as a serious agreement on deficit reduction comes out of the talks in early January.
"Regardless of whether the government resolves the issues now, any deal can easily be retroactive. We're not as concerned with Jan. 1 as the market seems to be," said Richard Weiss, a senior money manager at American Century Investments.
The new factor in the mix was involvement by Republican Senate Minority Leader Mitch McConnell, who held conversations with Obama this week and said he expected a new proposal from the president that he would consider.
The White House spent much of Thursday stifling expectations for any new offer from Obama, beyond the limited fallback plan he outlined in vague terms on Dec. 21, which would protect what he described as "middle-class Americans" from the tax hikes, extend unemployment insurance and lay the "groundwork for further work" on deficit reduction and tax reform.
A Senate Democratic aide said he did not believe Obama would repeat an earlier offer to Boehner to hike taxes only for households earning more than $400,000 a year. That number was part of a comprehensive deal that fell apart. Obama is likely to stick with a $250,000 threshold, as some Democrats argue they needs more revenues to compensate for what would likely be fewer spending cuts in a short-term deal.
The major sticking point on taxes is Republican opposition to hikes on anyone, particularly in the absence of heavy cuts in spending for so-called entitlement programs, such as Medicare and Medicaid, the government-run health programs for senior citizens and the poor.
Democrats in Congress want to keep lower tax rates for most Americans, but raise them on those earning above $250,000 a year.
"The wealthy have got to kick in," Senator Debbie Stabenow, a Michigan Democrat, said on CNN on Friday. "The tough part is in the House, where they have taken this very extreme position" of "protecting the wealthy at all costs," she said.
"It's feeling very much to me like an optical meeting than a substantive meeting," said Republican Senator Bob Corker of Tennessee, noting that it was not a sign of urgency to set a meeting for mid-afternoon with a deadline just days away.
"Any time you announce a meeting publicly in Washington, it's usually for political-theater purposes," Senator Lindsey Graham, a South Carolina Republican, said on Thursday on Fox News.
"When the president calls congressional leaders to the White House, it's all political theater or they've got a deal. My bet is all political theater," said Graham, adding that he did not believe an agreement could be reached before the deadline.