Obama Foundation summit: Prince Harry, Chobani founder among attendees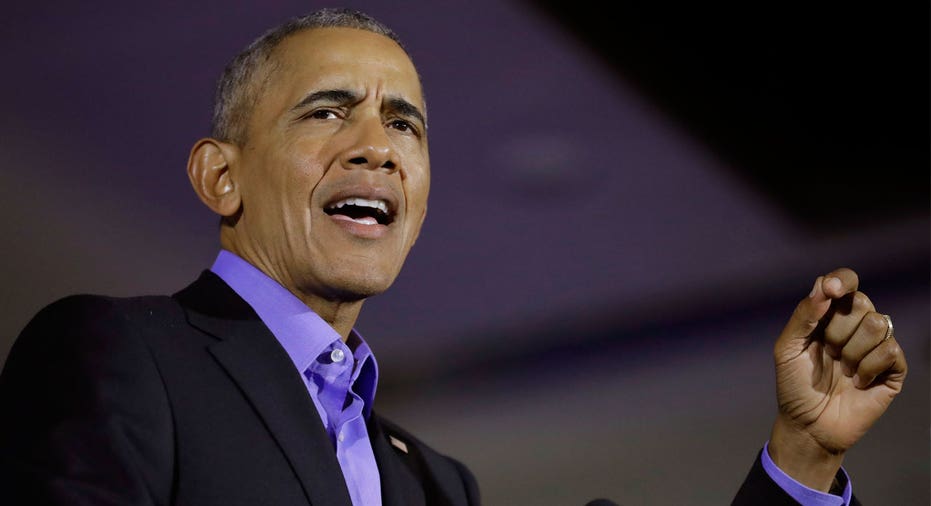 Former President Barack Obama's foundation is hosting a two-day summit in Chicago starting Tuesday, aimed at fostering a "hands-on exchange on ideas" to address top global concerns.
The summit will feature discussions on topics including communicating across differences, art and culture's role in creating productive cities, understanding race in relation to one's civic identity, motivating young people to choose a civic path and technology's role in creating equitable and inclusive communities, according to the website.
Guests are expected to include Prince Harry, the former Prime Minister of Italy Matteo Renzi and Chobani founder Hamdi Ulukaya. The foundation's site says "hundreds of leaders from around the world" will attend the event hosted by the former president and first lady.
Chance the Rapper and Gloria Estefan will be among the artists that will perform for attendees.
The foundation, started in 2014, already has a dozen contributors who have donated more than $1 million apiece. They include the Bill and Melinda Gates Foundation, Microsoft (NASDAQ:MSFT) and George Lucas' Lucas Family Foundation, as well as LinkedIn (NYSE:LNKD) co-founder Reid Hoffman and wife Michelle Yee. Another 11 individuals and entities have donated between $750,001 and $1 million each.
In 2016, the foundation collected more than $13 million in donations, exceeding the totals collected in the two years prior, combined. Totals are expected to rise now that Obama is out of office because during his tenure at the White House, the foundation took no donations from for-profit organizations, lobbyists or foreign agents.