NYC Restricts Manhattan Inbound Traffic to High-Occupancy Vehicles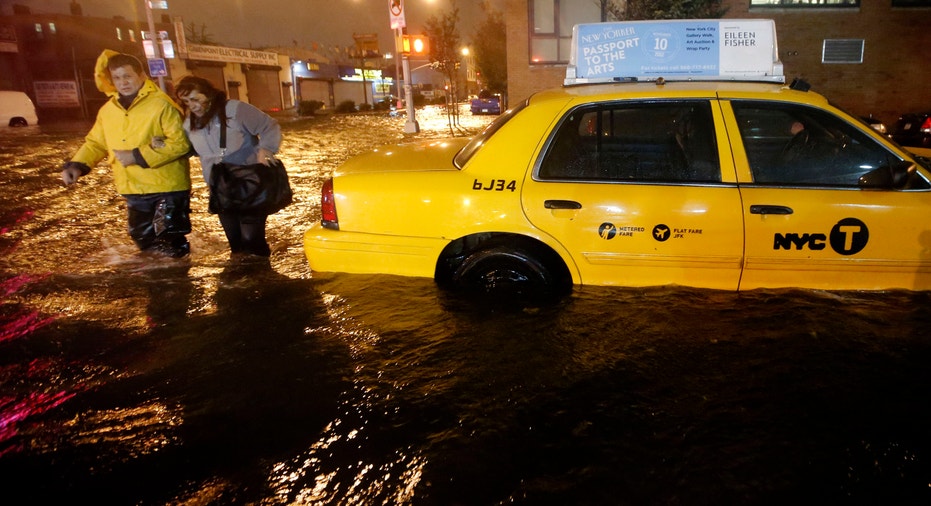 Attempting to alleviate heavy congestion in Manhattan caused by Hurricane Sandy, New York City announced plans Wednesday to restrict traffic on bridges and tunnels to high-occupancy vehicles for the next several days.
The move was announced by NYC Mayor Michael Bloomberg and impacts all bridges and tunnels into Manhattan other than the George Washington Bridge.
The mayor said only passenger vehicles with three or more occupants will be allowed into Manhattan between 6 a.m. ET and midnight beginning Wednesday evening and stretching through Friday.
"I know it's an inconvenience for people but the bottom line is the streets can only handle so much," Bloomberg said in a press conference Wednesday afternoon.
Manhattan was clogged with traffic jams during the morning commute as people struggled to return to work largely without New Jersey Transit bus or train service, PATH service or subway access.
"The streets just cannot handle the number of cars that have tried to come in," Bloomberg said, who urged commuters to try to take buses or carpool.
Bloomberg said the ban on passenger cars with less than three occupants will impact passengers entering from New Jersey through the Lincoln Tunnel and the Henry Hudson Bridge as well as the Triborough Bridge. The Holland Tunnel is expected to remain closed due to flooding.
The ban also covers the four East River bridges into Manhattan: the Queensboro, Manhattan, Brooklyn and Williamsburg bridges.
Taxis will be exempted from 4 p.m. ET until midnight on both days.
Bloomberg said "limited" subway service may return on Thursday, but likely won't include areas below 34th Street that are largely without power.