NY Fed Factory Activity at Highest Since June 2010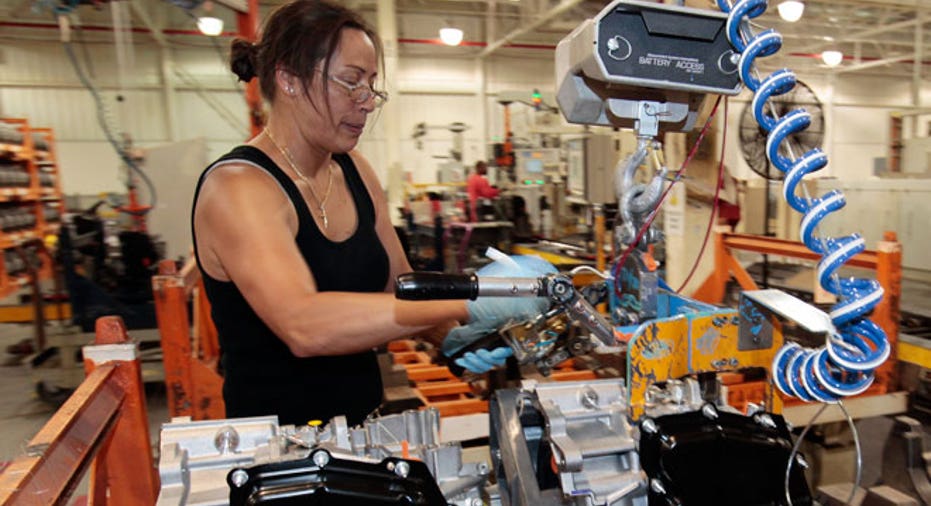 A gauge of manufacturing in New York State picked up in February to its highest level in more than 1-1/2 years, though the pace of new orders slowed, the New York Federal Reserve said in a report on Wednesday.
The New York Fed's "Empire State" general business conditions index climbed to 19.53 from 13.48 in January, topping economists' expectations for 15.0.
It was the highest level since June 2010. The index has bounced back strongly from a summer slump as the region contracted alongside a broader manufacturing slowdown.
The survey of manufacturing plants in the state is one of the earliest monthly guideposts to U.S. factory conditions.
U.S. stock index futures added to gains immediately following the data, though investors were also focused on efforts by Greece to salvage its needed bailout deal.
"It's better-than-expected and consistent with the idea that the U.S. economy is picking up steam as the year gets started," said Omer Esiner, chief market analyst at Commonwealth Foreign Exchange in Washington.
"The question is whether or not the data will have an impact on the market or take a back seat to developments in Europe. For now the focus is on Europe."
The new orders index slipped to 9.73 from 13.70, while inventories dropped to minus 4.71 from 6.59.
Employment gauges were relatively steady, with the index for the number of employees dipping to 11.76 from 12.09 and the average employee workweek index rising to 7.06 from 6.59.
Manufacturers were slightly less optimistic about the coming months with the index of business conditions six months ahead falling to 50.38 from 54.87.