NY exec says Orange County 'up in arms' over 'zero answers' from Mayor Adams
'We are really on our own,' Orange County Executive Steven Neuhaus said
An upstate New York executive said the Orange County community is "up in arms" with the lack of transparency from Mayor Eric Adams over his migrant plan. 
During an appearance on FOX Business' "Varney & Co." last week Orange County Executive Steven Neuhaus said he filed two lawsuits against Mayor Adams and the hotel operators.  
ONLY THING PREVENTING 'COMPLETE CHAOS' ALONG BORDER IS TEXAS ENFORCEMENT: REP. CHIP ROY
When Stuart Varney asked whether police would stop more migrants from entering the county, Neuhaus said: "Unfortunately no." 
"We're waiting, hopefully, today to get a temporary restraining order from the Supreme Court. We're in front of a judge right now, we're waiting for her to make a decision which would help us, but we are really on our own," Neuhaus continued.  
On May 16, State Supreme Court Judge Sandra B. Sciortino granted the County's temporary restraining order, stopping New York City Mayor Adams from sending asylum seekers to Orange County. Another hearing will be held in June.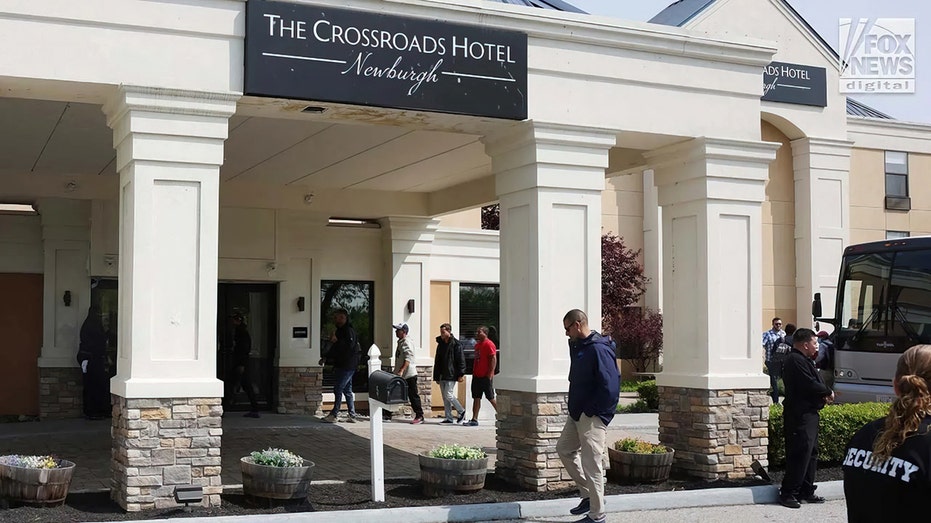 The community's greatest concern, he went on to say, is the lack of information and transparency from the mayor's office.
"We have no information [on] who these people are. Do they have IDs? Have they been vetted? My community is up in arms about this," Neuhaus said. "And really, we're getting zero answers from New York City."
"They give us no information. And [from] the emergency management side of the house, it is completely disturbing and it's very frustrating," the executive added. "We expect that relief coming from the judge, hopefully, in the next day."
New York City taxpayers are allegedly footing the bill for the migrants' hotel stays, Neuhaus claimed.
"The governor passed $1 billion in spending for this immigration crisis. So I think that's why this all started: as soon as that passed, New York City started booking rooms upstate New York," the executive said. "So I think they're going to try to get part of that money and use that to reimburse it."
GET FOX BUSINESS ON THE GO BY CLICKING HERE
EDITOR'S NOTE: Previously published stories included statements suggesting that hotels in Orange County, New York, including the Crossroads Hotel, evicted a group of homeless veterans. Subsequent reporting revealed that the evidence supporting those claims was false, and Fox News retracts the claims.
Fox New Digital's Gabriel Hays contributed to this report.