Number of U.S. Job Openings Falls in August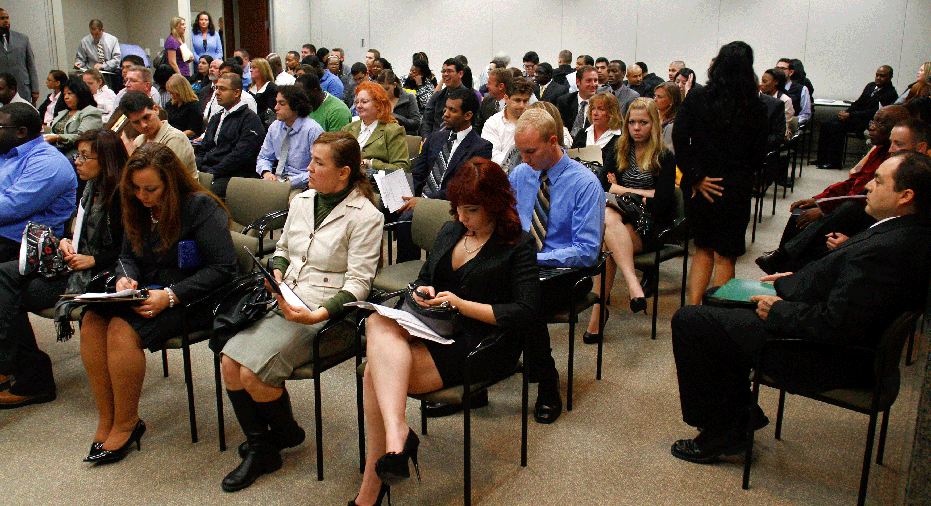 The number of U.S. job openings fell slightly in August, a troubling sign for a labor market that is recovering at a painfully slow pace.
Job openings - a measure of labor demand - dropped to 3.56 million from 3.59 million in July, the Labor Department said on Wednesday in its monthly Job Openings and Labor Turnover Survey.
The data casts a small shadow over recent signs of improvement in the labor market.
Government data last week showed the U.S. unemployment rate unexpectedly dropped to 7.8 percent in September, its lowest level since President Barack Obama took office. That was seen as providing a boost to Obama's re-election bid.
Wednesday's data, however, showed workers were still very cautious about the strength of the economic recovery. The rate at which workers are quitting their jobs held steady in August at 1.6 percent for the seventh straight month.
That rate, which measure the share of the employed who quit their jobs, was usually above 2 percent over the few years before the 2007-09 recession.
In a brighter sign, the recent improvement in the unemployment rate, which also dropped in August, has left fewer unemployed workers chasing each job opening, despite the drop in new positions.
In August, there were 3.52 unemployed workers for every job opening, down from 3.56 in July. Still, before the start of the last recession that ratio was below 2 workers for every opening.
The hiring rate also improved modestly in August, rising to 3.3 percent.