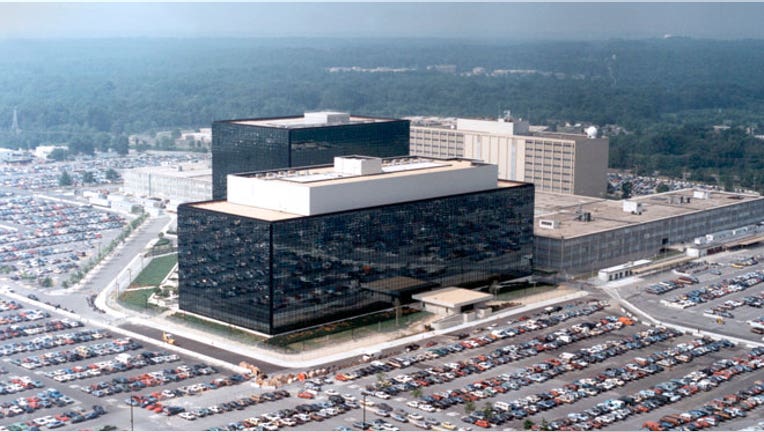 U.S. technology companies warn they could lose between $21.5 billion to $35 billion in global cloud computing contracts over the next three years due to negative fallout from the U.S. National Security Agency (NSA) spying programs on Internet users, including emails.
A new report from the Information Technology & Innovation Foundation (ITIF), a Washington, D.C.-based think tank, estimates that U.S. cloud computing companies could lose 10% to 20% of the cloud computing market to European or Asian companies due to U.S. spying. That means major players including Google (NASDAQ:GOOG), Amazon (NADSAQ:AMZN) and Microsoft (NASDAQ:MSFT)  could be hurt.
Global spending on cloud computing is expected to double between 2012 and 2016, whereas the global IT market will only grow by 3%. The global cloud computing market is estimated to be a $207 billion industry by 2016, ITIF says.
The NSA's programs "will likely have an immediate and lasting impact on the competitiveness of the U.S. cloud computing industry if foreign customers decide the risks of storing data with a U.S. company outweigh the benefit," the Information Technology & Innovation Foundation warns in a statement.
Neelie Kroes, european commissioner for Digital Affairs, has said: "If European cloud customers cannot trust the United States government, then maybe they won't trust U.S. cloud providers either. If I am right, there are multibillion-euro consequences for American companies. If I were an American cloud provider, I would be quite frustrated with my government right now."
The report by ITIF shows that U.S. companies which sell file storage and computing in cloud systems – where information can be stored and accessed anywhere in the world – are increasingly worried about the effects of U.S. government spying and data gathering through projects such as PRISM. The PRISM program lets the federal government tap into user information and emails held by internet companies.
Some tech companies told the Cloud Security Alliance that they have already lost customers. Tech companies in Europe also said that UK and European businesses are pulling back on entrusting their cloud data to American units, which might have to turn it over secretly to the National Security Agency (NSA).
More than half of the cloud computing companies situated outside the U.S., some 56%, told the Cloud Security Alliance in a survey done between June and July that they would be less likely to use a U.S.-based cloud computing service due to NSA spying.
One out of 10 non-U.S. cloud companies said they had already canceled a project with a U.S.-based cloud company as a result of the spying. For U.S. residents, slightly more than a third, 36%, said that the NSA leaks made it more difficult for them to do business outside of the U.S.
Already, German data protection authorities have called for suspending all data transfers to U.S. companies under the U.S.-EU Safe Harbor program because of PRISM.
Artmotion, Switzerland's largest hosting company, reported a 45% increase in revenue in the month after Edward Snowden revealed details of the NSA's PRISM program, ITIF notes.
The report also says that European businesses are already exploiting the U.S. spying program in order to steal customers.
It notes that "Reinhard Clemens, CEO of Deutsche Telekom's T-systems group, argued in 2011 that creating a German or European cloud computing certification could advantage domestic cloud computing providers" over U.S. cloud companies.
He stated, "The Americans say that no matter what happens I'll release the data to the government if I'm forced to do so, from anywhere in the world. Certain German companies don't want others to access their systems. That's why we're well-positioned if we can say we're a European provider in a European legal sphere and no American can get to them."
German Interior Minister Hans-Peter Friedrich has also said: "Whoever fears their communication is being intercepted in any way should use services that don't go through American servers."
And Jörg-Uwe Hahn, a German justice minister, has already called for a boycott of U.S. cloud companies.