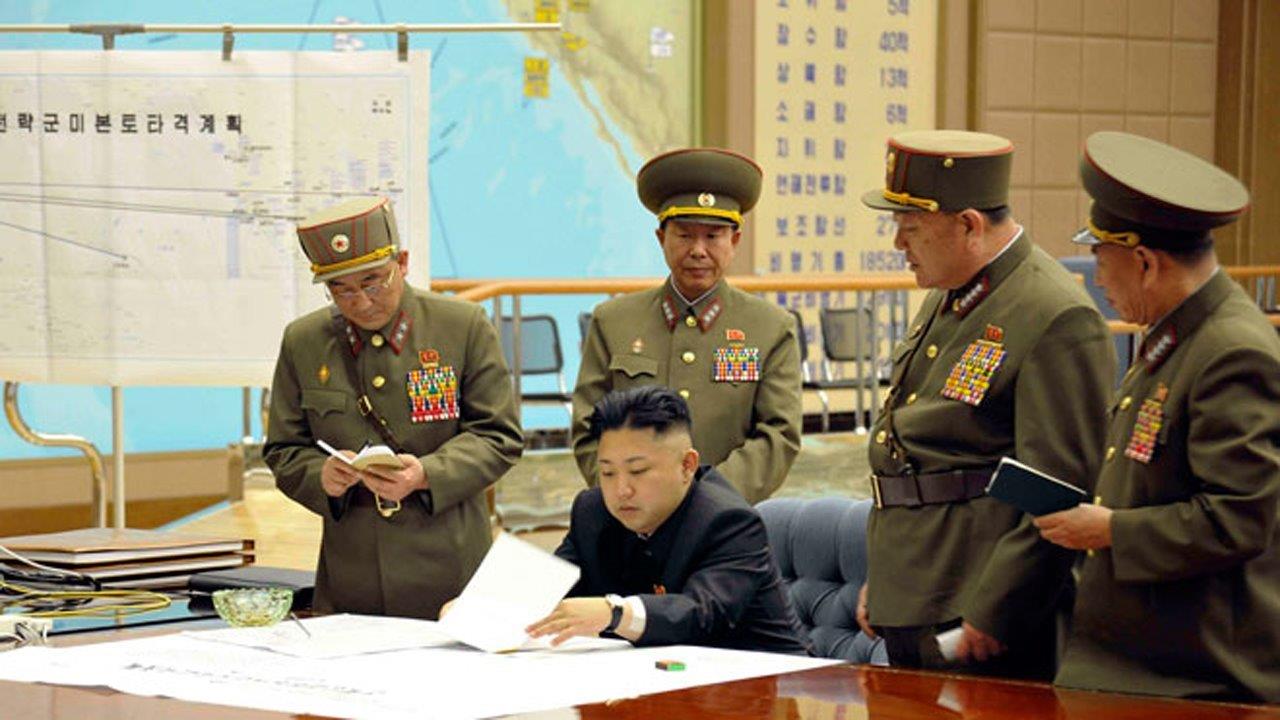 North Korean leader Kim Jong-un made another threat early Tuesday to strike the U.S. with a "powerful nuclear hammer." The Chinese military is reportedly preparing for a potential disaster with North Korea, including the possibility of a U.S. strike, by building up its defenses along its 180-mile shared border. However, retired U.S. Navy Admiral James Stavridis warned a preemptive strike by the U.S. would have dire consequences.
"The worst option would be a preemptive strike…because probably 10 million people would get killed in the northern part of South Korea, Seoul, the capital just below the border," Stavridis said on FOX Business. "The North Koreans would be able to see the preparations for that military strike. They could use artillery, conventional weapons or their nuclear weapons in cloves and we would lose millions of people, including Americans."
Meanwhile, Hawaii has become the first U.S. state to prepare for a possible nuclear missile attack from North Korea. While the country may have the ability to launch a ballistic missile that could reach Alaska and Hawaii, Stavridis said it is about 18-20 months away from affixing a nuclear weapon.
"We need to think about North Korea kind of like two streams crossing; One is nuclear weapons themselves. The other is the ability to deliver them at range with intercontinental ballistic missiles…you don't want those streams to cross," he said.
More from FOXBusiness.com
In his opinion, the best option for the Trump administration now is to impose secondary sanctions on Chinese firms doing business with North Korea.
"All roads to Pyongyang, the capital of North Korea, lead through Beijing," he said.