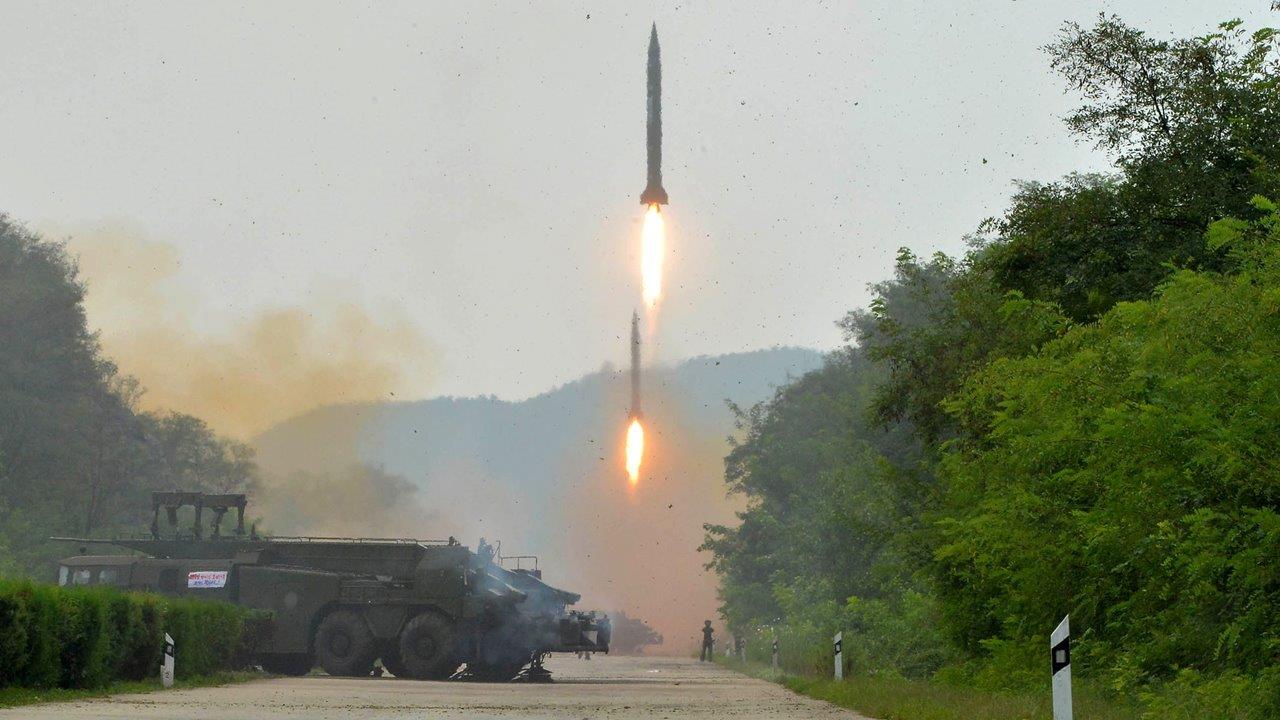 North Korea has threatened a nuclear attack against the U.S. if provoked, following the U.N. sanctions vote and U.S. Ambassador to the U.N. Nikki Haley saying North Korea is concerned.
"I think the signs we are seeing from North Korea, they are concerned back," Haley told Fox News Monday night. "Now they see the international community standing with one voice… the international community really laid down the ground work saying, 'we're not going to watch you do this anymore.' Now, North Korea has to respond and yes they are going to say, they are going to threaten, they are going to do all of these things. But we are not going to run scared from them."
General Jack Keane said the U.S. is in a "very dangerous critical situation" as North Korea's military moves towards a nuclearized intercontinental ballistic missile [ICBM] capable of reaching  the U.S.
"The other countries in the region recognize the danger and most importantly it appears that China and Russia do. Obviously they voted along with the United States. Credit Ambassador  Haley for her accomplishment in achieving the sanctions with the unanimous vote," Keane said on FOX Business Tuesday.
He also pointed out that U.N. leadership realizes President Trump will not accept nuclear missiles.
"They also recognize that there's different U.S. leadership in the White House and gone is the appeasement and accommodation of the Obama administration. And they recognized that this president is not going to accept nuclearized ICBM's in North Korea. So that has got their attention as well because no one wants war here," he said.
More From FOXBusiness.com
North Korea's new ICBMs have the ability to reach the U.S. but Keane says it's unclear whether they can survive reentering the Earth's atmosphere.
"What we don't know is have they militarized a nuclear weapon to the point that they can put it on top of that ICBM and passed it through a reentry phase? In other words, ICBMs… go up into space, come back in and they have to go through a reentry into that and stand the rigor of that reentry program," he said and added that intelligence leaks show that this could take place possibly by next year.
In his opinion, it's creating a sense of urgency within the Trump administration.
"You can also tell the energy that Haley has, Tillerson, the entire national security team, The President of the United States — they receive intelligence briefings daily and based on their energy level this thing is around the corner. So time is an issue and the other thing here Sandra — it takes time for sanctions to really take hold — it takes months…The clock is as much an enemy now as anything else."