No 'specific agenda,' but Trump, Putin have lots to discuss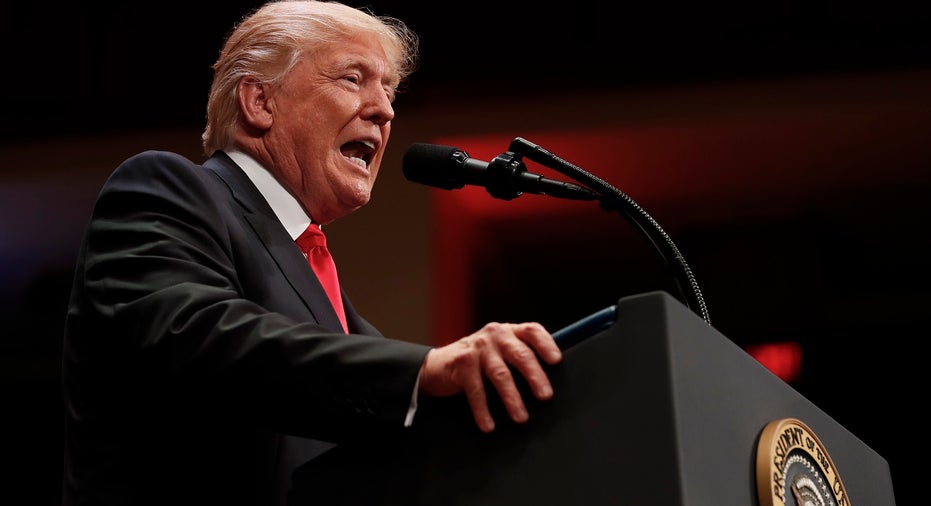 President Donald Trump's first face-to-face meeting with Russian President Vladimir Putin on Friday will be brimming with global intrigue, but the White House says there's "no specific agenda." So in the absence of a set list of topics, what are two of the world's most famously unpredictable leaders to discuss?
Trump, who prefers to have neatly packaged achievements to pair with high-profile meetings, may be looking for some concessions from Russia to show he's delivering progress and helping restore a productive relationship between the two powers. Putin would almost surely want something in return, and there's a long list of "irritants" between the two countries that they could potentially resolve.
Ahead of the bilateral meeting, White House National Security Council and State Department officials have been reviewing possible gestures the U.S. could offer Russia as part of the meeting, a current and a former administration official said. They weren't authorized to comment publicly and requested anonymity.
Yet any outward sign of bonhomie between Trump and Putin would be immediately seized upon by the president's critics and Russia hawks eager to show he's cozying up to the Russian leader. The ongoing investigations into Russia's interference in the U.S. election and potential Trump campaign collusion won't be far from anyone's minds.
The two leaders will sit down in Hamburg, Germany, on the sidelines of a Group of 20 summit of leading rich and developing nations. Ahead of the meeting, Russian Ambassador Sergey Kislyak met Monday in Washington with the No. 3 U.S. diplomat, Thomas Shannon, to prepare.