NJ Gov. Chris Christie confronts heckler at Milwaukee Brewers game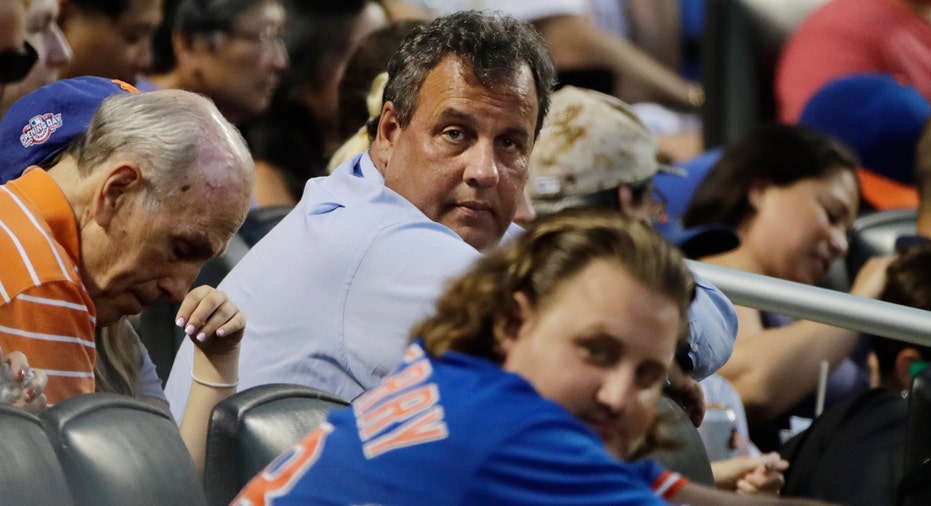 New Jersey Governor Chris Christie confronted a baseball fan who heckled him during a Sunday night game in Milwaukee, according to a video posted by local media, making the unpopular governor the target of another round of online jokes.
The second-term Republican can be seen clutching a bowl of nachos and leaning over a man identified as Brad Joseph, telling him "you're a big shot," before walking away down a flight of stairs, according to a video of the incident posted online by Milwaukee's WISN television.
Joseph told the station he yelled Christie's name when the governor was going up the stairs and called him a "hypocrite" during the game between the Milwaukee Brewers and Chicago Cubs.
"(He) was yelling at me. First he told me, 'Why don't you have another beer?' which I thought was a decent come back, and I thought that was kind of funny," the station quoted Joseph as saying. "Then he started calling me a tough guy."
A representative from Christie's office did not immediately respond to a request for comment on Monday.
Many social media users took to Twitter to express their anger over Christie's actions.
Comedian Nick Jack Pappas tweeted on Sunday, "Chris Christie just proved it's impossible to look tough with your pants pulled up to your chest."
"Dude shoulda smacked those nachos out of @ChrisChristie hands and told him to go back to the 'closed' public beach where it's safe," tweeted Zach Thurman on Monday.
Christie made headlines earlier this month after getting slammed for relaxing at a New Jersey state beach amid a government shutdown that made the beach off limits to everyone else. Altered photos of Christie in a beach chair spread across the internet, depicting him a White House meeting, movie and television scenes and other unlikely settings.
Christie is one of the most-disliked U.S. governors, with a Quinnipiac University poll in June finding that eight of 10 New Jersey voters disapproved of the job be was doing, which it said was the worst of any governor and the lowest job approval rating it had found for any governor in 20 years. (Reporting by Gina Cherelus in New York; Editing by Scott Malone and Bill Trott)