NFL Players Push Lawmakers on Criminal Justice Reform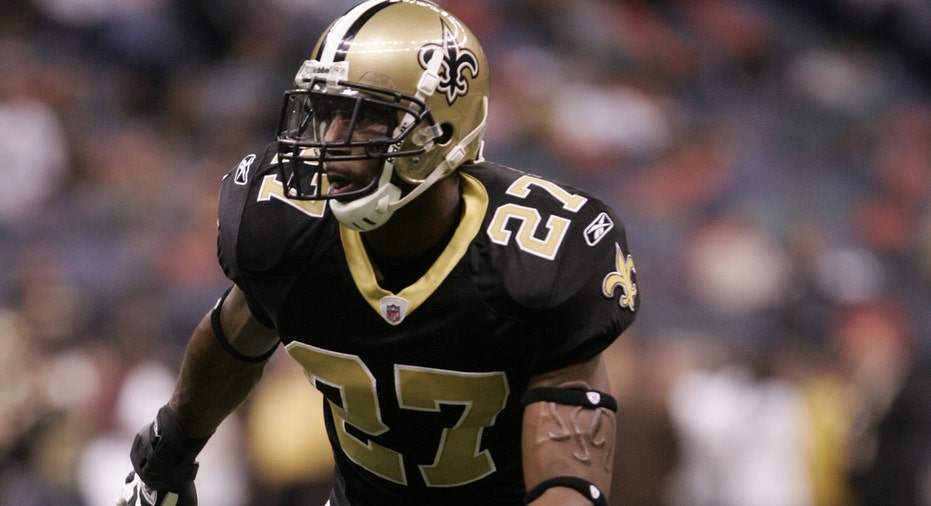 Football is hard.
But for Malcolm Jenkins of the NFL's Philadelphia Eagles, convincing politicians to enact meaningful changes to the nation's criminal justice system is much harder.
Jenkins, free-agent wide receiver Anquan Boldin and other players were meeting with members of Congress this week to push for legislation that leads to improved relationships between minority communities and local police.
Their latest outreach follows the racially charged rhetoric of the 2016 election, during which then-Republican nominee Donald Trump won fewer than 1 out of 10 black voters. Overcoming hot-button terms like "stop and frisk" and getting Republicans and Democrats to find common ground is a tall order, but one the players said they intend to tackle.
This is the second trip to Washington in the last five months for Jenkins and Boldin.
"Football is easier than doing this," Jenkins said Tuesday in an interview with The Associated Press. "You've got to do the research, and you've got to come prepared. And when you're speaking on behalf of other people, you want to make sure you bring the right voice to the table."
At the top of the players' list is putting an end to private prisons and doing away with mandatory minimum prison sentences that can put nonviolent offenders behind bars for lengthy terms. Jenkins and Boldin said there is too much focus on law-and-order solutions and not enough on preventing crimes before they happen.
"We all know that once you're in the system, it's hard to be a normal citizen," Boldin told AP. "You get discriminated against with jobs, with housing."
Boldin, who played for the Detroit Lions last season, said private prisons are a "huge problem" because the companies that operate them are often contractually assured a certain amount of inmate capacity. That can lead to an emphasis on incarceration.
"We feel like that's one of the things that leads to quotas by police officers," Boldin said.
Both Boldin and Jenkins said relationships between minorities and police remain fractured despite the protests and demands for reforms since the fatal shooting of Michael Brown by a white officer in Ferguson, Missouri, in 2014.
"We get access to videos and it's on the news and people are starting to see what this looks like," Jenkins said. "And now those who weren't exposed to it before are forced to choose a side, and forced to deal with this issue. And that is what's dividing our country. The problem has been there. And it's always been there. But it's becoming harder for us to sweep it under the rug."
Jenkins and Boldin are scheduled to speak Thursday at a congressional forum on building trust between communities and police.
Joining them in the outreach effort this week are Lions cornerback Johnson Bademosi and Donte Stallworth, a former NFL receiver.