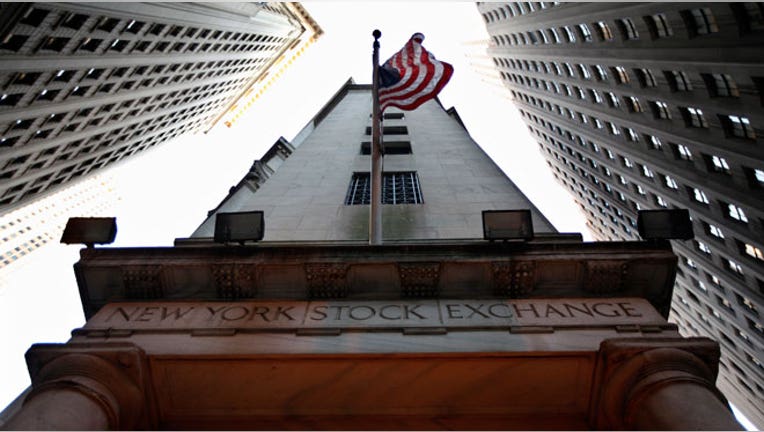 The latest batch of economic indicators released on Thursday is likely to bolster concerns that the U.S. economy is in jeopardy of succumbing to yet another spring slowdown.
While it's too early to jump to any definitive conclusions, the four reports all came in softer than economists had projected, revealing a tumble in U.S. housing starts, an energy-fueled drop in consumer prices, an unexpected contraction in regional manufacturing activity and a surprise jump in jobless claims.
"All of the data on the economic side underscore that it's a challenging time for the economy right now. We've definitely seen a loss of momentum in the spring," said Michelle Girard, senior economist at RBS (NYSE:RBS).
But other economists expressed skepticism, especially given volatility in the data and expectations for a far gloomier 2013 due to the fiscal cliff and sequestration.
"I wouldn't make too much of it. The economy seems to be doing, on balance, better in the second quarter than people would have thought," said John Ryding, chief economist at RDQ Economics.
That thinking seemed to play into the muted reaction on Wall Street to the gloomier economic reports. Stock prices initially retreated, but by early afternoon, they were once again on pace to set new record highs.
If anything, the softer-than-expected data should remove some of the heat on the Federal Reserve to confiscate the easy-money punch bowl propping up the equity markets.
Cause for Concern in the Jobs Picture?
U.S. stock-index futures turned negative Thursday morning after the Labor Department said new claims for unemployment benefits soared to 360,000 last week from an upwardly-revised 328,000 the week before. Economists had anticipated a more muted rise to 330,000 from the initially-reported 323,000.
"The weaker picture in May looks broadly consistent with other timely economic indicators, which have generally taken a softer tone in 2Q so far than in 1Q," Peter Newland, U.S. economist at Barclays (NYSE:BCS), wrote in a note to clients.
However, the four-week moving average of claims, which smooths turbulence in the data, inched up by just 1,000 to 339,000 -- well below the key 400,000 level.
"You have to take the big numbers week-to-week with a grain of salt," said Girard.
Ryding said, at least for now, he doesn't see "any evidence" of a "pickup in layoffs."
Click image to enlarge.
It's worth pointing out that consumer spending has proven to be surprisingly resilient this year, especially given the impact of tax increases caused by the fiscal-cliff deal.
Earlier this week, the government said U.S. retail sales inched up 0.1% in April from March, not exactly stellar growth, but widely beating estimates for a drop of 0.3%.
"The consumer generally has done much better this year than people would have thought," said Ryding.
No 'Rocket Shot' in Housing
On the real-estate front, the government said U.S. housing starts dropped 16.5% in April from March to an annualized 853,000-unit rate -- the lowest level since November. The decline was driven by a 38.9% plunge in the volatile multi-family category following strength in the prior two months.
On the other hand, permits for housing starts, a more forward-looking indicator, soared 14.3% in April to a rate of 1.02 million units -- the highest level since June 2008.
The mixed report suggests that while the housing market is improving, it's not likely to be a smooth ascent back to normalcy.
"I think this weakness will prove short-lived. But it does underscore it's not going to be a rocket shot in terms of the recovery in housing," said Girard.
Michael Montgomery, U.S. economist at IHS Global Insight, downplayed the appearance of weakness in the report. "The blip down in single-family starts is just a minor pothole on the road to recovery, but the multifamily starts plunge was pure noise and timing issues," he said in a note.
Meanwhile, the Philadelphia Fed said its gauge of mid-Atlantic manufacturing activity dropped to -5.2 in May, compared with 1.3 in April and forecasts for a rise to 2.4. The new orders component of the index fell to its lowest level since June 2012 and the employment index is now at levels unseen since September 2009.
"This adds to the picture of a slowdown in output growth in the sector in 2Q, consistent with our view that GDP growth will slow notably relative to 1Q," said Newland.
Where's the Inflation?
Those who believe the U.S. is on the brink of an imminent inflation spike were dealt another blow on Thursday as the Labor Department said consumer prices backtracked 0.4% in April from March, twice as fast of a decline as economists had projected.
The dip in prices was driven by an 8.1% plunge in gasoline prices, which offset a rise in natural gas and food prices.
"Lower energy prices are a tax cut for consumers. I think it's a positive sign for the economy," said Ryding.
Excluding food and energy, consumer prices inched up just 0.1%, less than the 0.2% forecasted. Apparel prices dipped 0.3%, airline fares dropped 0.7% and medical-care services suffered their first decline (-0.1%) since 2005, according to Barclays.
Girard said that while the U.S. is seeing "extremely low readings," she doesn't see a risk of deflation, a scary contraction in prices that can be hard to escape.
Still, the CPI report "further reduces the odds of any near-term tapering" of quantitative easing, Girard said, adding that some are now "arguing the Fed is now not only missing on one of its mandates, it's missing on both."