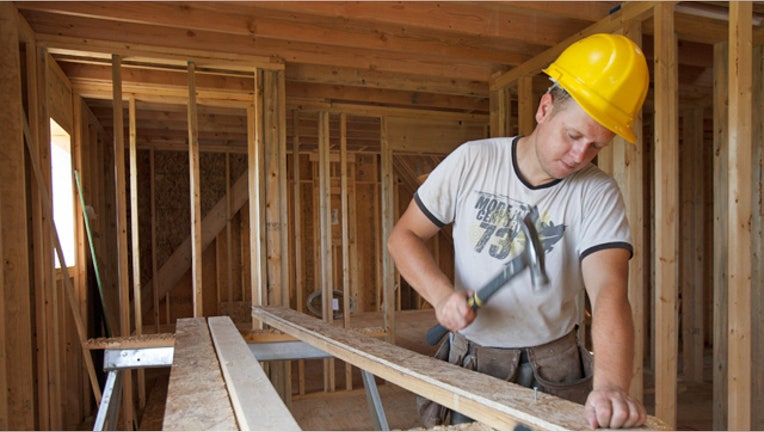 New-home sales surged last month, a sign the housing market is regaining momentum after a rise in mortgage rates last summer.
Sales of new single-family homes rose 25.4% in October from a month earlier to an annual rate of 444,000, the Commerce Department said Wednesday. That marked the sharpest monthly increase in more than three decades.
The surge came after sales fell 6.6% in September to an annual rate of 354,000.
Economists had forecast sales to reach a pace of 426,000 in October and 421,000 in September, according to a Dow Jones survey.
October's rise returned new-home sales to the pace seen over the summer, with the pace exceeding 400,000 for the first time since June. The brisk activity caused the inventory of homes to shrink sharply. The months' supply of homes for sale fell to 4.9 in October, down 23.4% from September.
The latest data could mean prospective home buyers responded to a dip in mortgage rates in early fall after rates rose quickly during the summer. The average rate on a 30-year mortgage was 4.29% last week, down from summer levels but still up the 3.35% average registerd in early May.
Because new-home sales are tallied at the signing of a contract rather than at the closing, they can be an early indicator of housing-market trends.
There are signs home builders are preparing for higher demand. A Commerce report last week showed housing permits surged in October to the highest level in more than five years. Permits for multifamily homes such as apartments and condominiums rose sharply while single-family permits climbed modestly.
To be sure, other reports point suggest the housing market isn't completely taking off yet. Sales of previously owned homes fell for the second straight month in October, according to the National Association of Realtors. Pending home sales-a gauge of upcoming sales-fell for the fifth straight month in October, according to the Realtors group.
Mortgage applications have been falling in recent weeks, according to the Mortgage Bankers Association. And home-builder confidence was down in September and October compared to the summer, according to the National Association of Home Builders.