Navigating National Security Concerns in the M&A World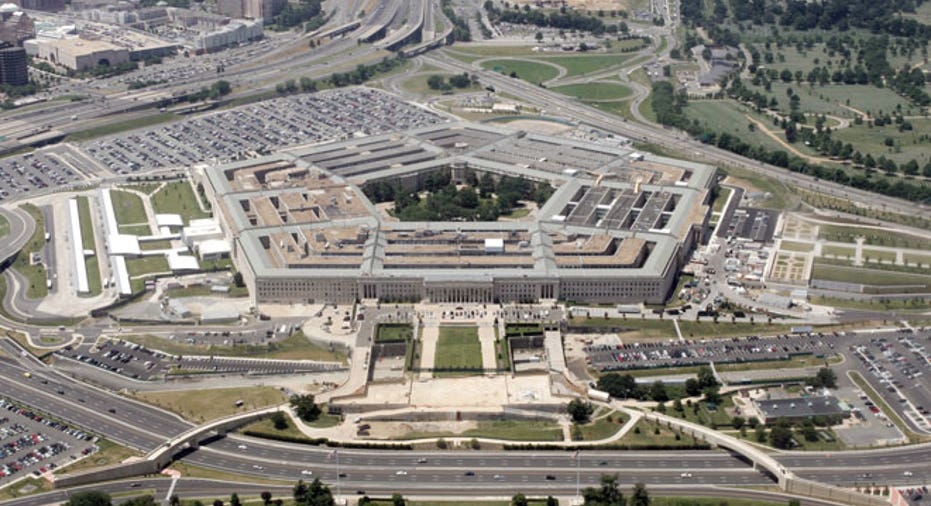 American International Group's (NYSE:AIG) $4.23 billion sale this week of its aircraft leasing business to a group of Chinese investors is subject to scrutiny by a little-known group that could technically scuttle the major acquisition by simply invoking national security concerns.
The Committee on Foreign Investment in the United States, or CFIUS, is an inter-agency panel that investigates foreign investment in U.S. companies by everyone from close allies like the U.K. to economic foes like China.
Basically, CFIUS is charged with ensuring sensitive national-security and critical infrastructure assets don't fall into the hands of countries or groups aligned against the U.S.
"As we consider foreign investments in the United States, of course, we have an obligation -- like any country -- to protect our national security," Neal Wolin, deputy Treasury secretary, said in a speech at the Singapore Exchange last year.
While the AIG review is unlikely to generate many headlines, CFIUS investigations have created controversy in the past, including in the 2006 proposed acquisition of a key port operator by a Middle Eastern company.
National Security Jitters
Chaired by the Treasury secretary, CFIUS is comprised of a who's-who list of power brokers in the executive branch: the heads of the departments of Justice, Homeland Security, Commerce, Defense, State and Energy as well as the Office of the U.S. Trade Representative.
The Director of the National Intelligence Agency and head of the Labor Department also serve as non-voting members.
Transactions that result in control of a U.S. business being turned over to a foreign entity are subject to a 30-day review that aims to "identify and address, as appropriate, any national security concerns that arise as a result of the transaction," the Treasury Department website says.
For example, CFIUS would be very likely to investigate the national-security implications of a foreign takeover of a key defense contractor like Lockheed Martin (NYSE:LMT) or a manufacturer of computer chips used in nuclear weapons.
A deal that generates serious national-security problems could fail to receive CRIUS approval or require remedial action such as divestitures.
CFIUS urges foreign companies to disclose important information on their target U.S. companies, including whether they have classified contracts or subcontracts, develop or produce cyber systems, produce or transport energy or have ties to the telecom and Internet industries.
Potential stumbling blocks include whether or not the U.S. company provides products or services that "expose national security vulnerabilities" or whether the deal could create a "vulnerability to sabotage or espionage."
Infrastructure Concerns
CFIUS is also careful about ties to the national transportation and U.S. financial systems and deals involving countries with questionable national security and nonproliferation records.
Other times the acquisition targets have less direct ties to the defense industry.
CFIUS initially signed off on a controversial $7 billion acquisition by DP World of the Peninsular and Oriental Stream Navigation Company, a deal which gave the Dubai-based company control of a slew of major U.S. seaports.
Eventually, the political uproar caused by the transaction forced DP World to sell the U.S. assets.
"It clearly established the idea that CFIUS was going to be given a broader scope, that national security could involve critical infrastructure, including the operation of ports," said Curtis Dombek, a partner at the law firm Sheppard Mullin who has advised companies involved in CFIUS reviews in the past.
'Serious' Process
Technically, CFIUS reviews are voluntary, starting after a notice is filed by the foreign entity in the transaction.
However, Wolin warned that "consummating an acquisition before CFIUS review may exacerbate potential national security concerns and create less favorable conditions for review."
In those cases, CFIUS has the option to recommend to the White House to force a divestment.
"There is a tendency for sophisticated foreign parties to err on the side of giving notice. Not giving notice entails extraordinary risks if a transaction closes and then things have to be unwound," said Dombek.
According to a CFIUS report to Congress issued in December 2011, there were 313 notices filed with the committee between 2008 and 2010. CFIUS launched 93 investigations over that span and 42 notices were ultimately withdrawn, representing 13.4% of the total.
"To those foreign companies looking to invest in the United States, I think those numbers demonstrate the process is serious and the administration takes these cases seriously," said Dombek.
Manufacturing, Tech Deals Probed
None of the CFIUS notices over that three-year period resulted in a presidential decision on a deal.
CFIUS said that 41% of the notices it received related to transactions in the manufacturing sector, with about half of those in computer and electronic products.
The next biggest chunk of foreign takeovers reviewed was in finance, information and services (32%) and mining, utilities and construction (18%).
CFIUS statistics show that many of the deals it reviews are actually from friendly nations. About 29% of the foreign deals between 2008 and 2010 were from the U.K., with Canada, France and Israel representing the next 23%.
The panel received 16 notifications of takeovers from China in that span, 12 from Russia, five from the United Arab Emirates and just one from Saudi Arabia.
In probing these deals, U.S. officials have to balance a desire to protect critical infrastructure from enemies with the need to draw in outside investors to the U.S.
"CFIUS's core characteristics -- its transparency, its efficiency, and its narrow focus on national security -- are there for a very specific reason: to continue to encourage the foreign investment that is to vital to our economic health," said Wolin.