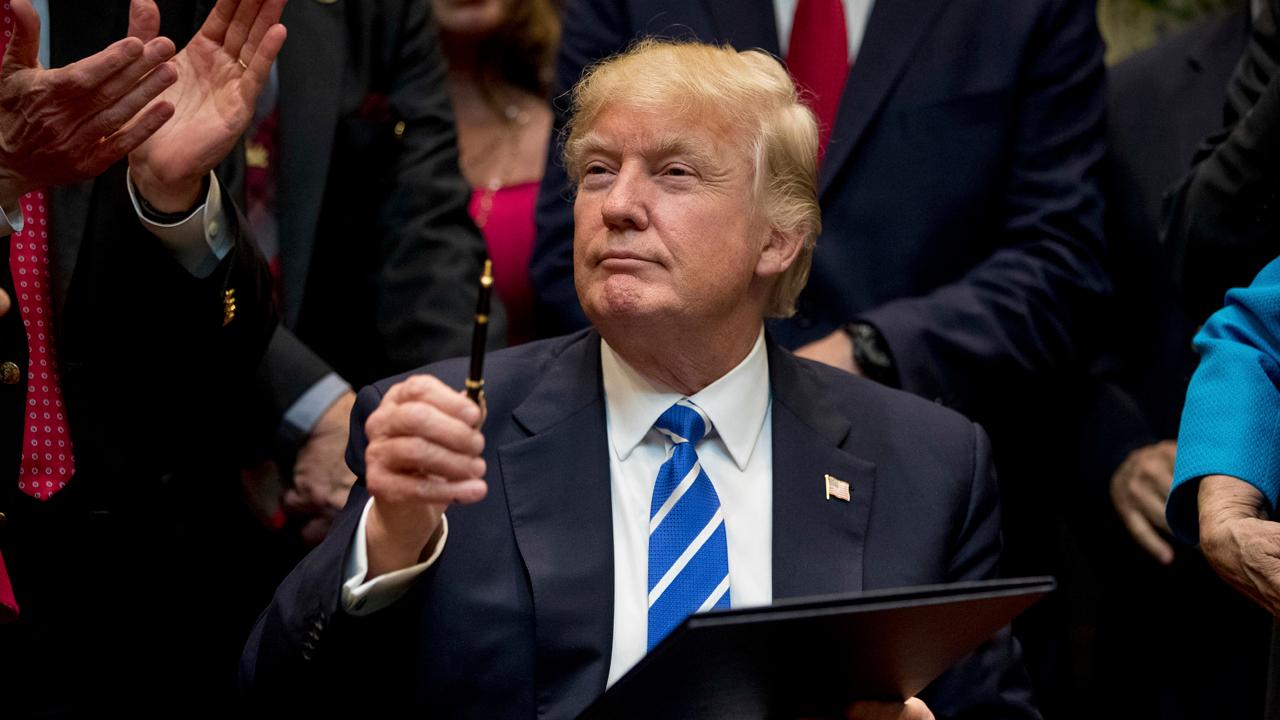 Discussions to begin renegotiating the North American Free Trade Agreement (NAFTA) are set to begin Wednesday in Washington, D.C., when the United States, Canada and Mexico will come together to work out new terms for the trilateral trading pact.
Mexican officials have said the plan is to hold seven rounds of talks at three-week intervals, according to Reuters.
President Donald Trump, who has called NAFTA "the worst trade deal" the U.S. has ever approved, is not expected to be included in the initial rounds of talks, as he continues his 17-day working vacation. Trump officially announced his intentions to renegotiate the agreement shortly after his inauguration, part of his campaign promise to put "America First."
Last month, the Trump administration released a list of goals it hoped to accomplish on behalf of the U.S. when the NAFTA talks began. Included among those were cutting the country's trade deficit with Mexico, encouraging greater labor market integration, improving market access for American manufacturers and farmers, as well as eliminating unfair trade practices.
According to the White House, since the implementation of NAFTA in 1994, the U.S. trade balance with Mexico has shifted from a surplus of $1.3 billion to a $64 billion deficit in 2016.
Trump also hopes to stop American companies from outsourcing labor, particularly to Mexico, and from moving manufacturing plants there, where labor costs are significantly cheaper. The daily minimum wage in Mexico, which was raised 10% at the beginning of the year, is about $4.
When it comes to Canada, one source of tension is likely to be the United States' intention to eliminate NAFTA's dispute-resolution panels. In theory, that could allow the U.S. to implement tariffs more easily. Earlier this year, the U.S. Commerce Department slapped punitive tariffs on Canadian softwood lumber producers.
Mexico's economy minister has said he expects the new iteration of the trade pact won't be implemented until next year, while some experts have speculated it could take until 2019 to be finalized.
Earlier this year, the United States worked out a deal on sugar prices with Mexico, a big source of contention between the two countries. The sugar discussions were viewed by some as a litmus test for how the NAFTA talks would transpire.